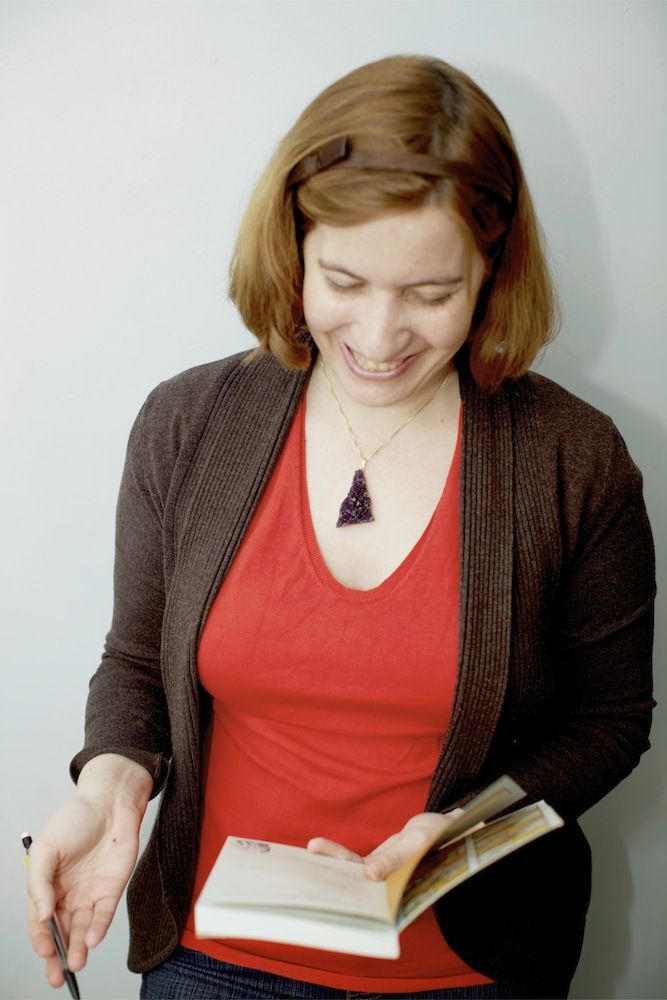 About Steph Auteri:
Hey there! I'm Steph Auteri, your average, dorktastic, book-obsessed word nerd. A freelance writer and editor, I've been writing about sex for almost as long as I've been having it, starting with a college internship at the Boston Phoenix in 2003 (I was a late bloomer).
Since then, I've overshared about my sex life in Playgirl, Time Out New York, American Curves, New York Press, Nerve, and other publications. I also had my own sex advice column over at the Frisky, called Sex with Steph, and have co-authored and ghostwritten sexual health content with a number of sex counselors, educators, and researchers.
In addition to the writing and editing work I do, I am also the founder of Career Coaching for Word Nerds, through which I offer one-on-one coaching and consulting to freelance writers and other publishing professionals, and also build opportunities in which fellow word nerds can share stories, experiences, tips, and resources with their peers, and connect with established experts within the industry.
In November 2010, I hosted a Word Nerd Networking event that attracted 75 writers, editors, and other publishing professionals. The event earned outstanding participant reviews, and spawned plans for an upcoming digital publishing forum, and additional word nerdy meetups.
My work is my life, but there's more to me than just sex content and dashing good looks. I'm also a practicing yogi, a bookworm, and somewhat of a crazy cat lady. If you're into any of this — or just want to revel in our mutual, word nerdy goodness — feel free to stalk me on Twitter.
You can also contact me here.
About Freelancedom:
Freelancedom was launched as a means of sharing the whos, whats, wheres, whys, and hows of freelance success, and the accompanying freelance lifestyle. It was also created with an eye toward building a community of freelancers who could share stories, experiences, tips, and resources with their fellow at-home entrepreneurs.