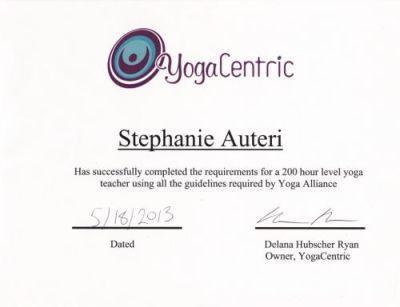 Before I went full-time freelance nearly six years ago, I secured a permalance copyediting gig, an internship at a web magazine, and freelance publicity work from my former employer. I figured that — beyond that — I would just frolic about, getting assignments at a variety of magazines and magically paying my bills.
And it worked.
For about a year and a half.
Then the newspaper where I was copyediting folded. The blogging gig that had grown out of my internship shrunk. And I was suddenly struggling.
This is when I realized I had to hustle. And diversify. And apply a liberal amount of elbow grease.
I've tried a number of things over the years. And most of these things have been in some way connected to my writing and publishing background. I've done editing work for authors, publishers, and both print and online magazines. I've co-authored and and ghostwritten ebooks and blog posts. I've done social media management.
Even my coaching has been connected. After earning my career coaching certification, I ran an e-course, threw a speed networking event, and did one-on-one coaching, all for beginning publishing professionals and freelance writers.
But I've learned that you shouldn't feel limited by one industry, or one, particular skill. There's no need to.
One year, for example, I was an on-call funeral singer for my former church choir director. It wasn't the most uplifting of gigs, but it was the highest hourly rate I had ever earned. And I loved having the chance to sing on a regular basis. It often gets lost in the word nerd shuffle, but my singing is important to me.
Then there's my most recent endeavor. Just this past weekend, I graduated from my 200-hour yoga teacher certification program. There are no words for how excited I am. Last night, I tossed and turned, brainstorming the things I would do next: Get on sub lists at a variety of studios. Earn my CPR certification so I could apply for gym opportunities. Seek out corporate gigs so I could teach professionals about work/life balance and stress reduction techniques. Plan a yoga and writing workshop with my best OMie. Pitch myself to yoga and wellness companies for some of the same work I now do for sexual health professionals.
It feels so good to add this to the mix. To have something I love SO MUCH as just one more tool in my freelance toolbox.
If you're interested in learning more about generating multiple streams of income, you might be interested in this panel I'm speaking on later this week.
If you can't make it (and even if you can), I'd love for you to share here:
What non-word nerd skills might you be neglecting in the pursuit of creating diverse income streams?