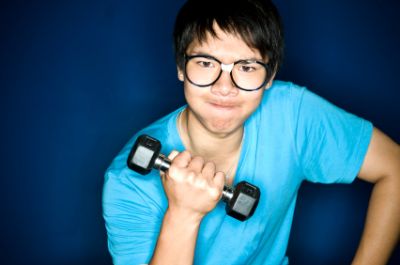 The summer after my freshman year of college, I approached the editor of a small, family-run, local magazine about the possibility of interning for him in some capacity. To test my abilities, he gave me an article assignment. But when I couldn't get confidential information out of a source, the piece was scrapped, and he told me I wasn't aggressive enough for the journalism industry.
I was crushed.
Fast forward about seven years. I was working full-time as a marketing associate at an academic book publisher, but still freelancing on the side. A family friend mentioned my name to this editor — the very same editor who had long ago made me doubt myself — and he contacted me about writing features for his magazine.
Obviously, he didn't remember who I was. Not only that, but he ended up liking my work so much that he tried to lure me away from my job so that I could become a staff writer for his magazine. I was having none of it.
I eventually stopped writing for him because the pay was meh, and he kept introducing errors into my final copy. I also found him patronizing.
It was a valuable experience, though. It showed me clearly that while I may not be aggressive enough for hard news, my ability to develop a rapport with my sources when in a one-on-one, casual interview made me a valuable asset.
Plus, it was extra-satisfying to turn down a man who had once upon a time told me I wasn't good enough.
Neener-neener.