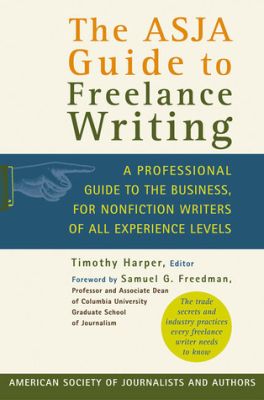 About a month ago, I attended the annual American Society of Journalists and Authors (ASJA) conference for the first time ever, having snagged a free day pass because I was a panelist.
I had a fantastic time. I popped my public speaking cherry. I took a shit-ton of notes at the other panels I attended. I drank too much wine at the end-of-day cocktail party and met some pretty darn awesome writers. I was so impressed by the strong community of professional freelance writers that I wanted moremoreMORE!
So I applied to be a member and then sat back and waited.
And then I got fidgety and impatient and started reading the copy of The ASJA Guide to Freelance Writing I'd picked up the conference. [Read more…]