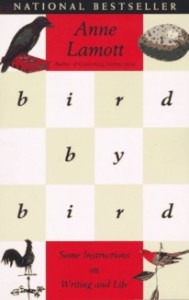 Back in April, I posted a monster roundup of the 20 books I built my freelance life upon. Readers (and writers, obvs) were quick to point out that I had made an egregious omission by not including Anne Lamott's Bird by Bird.
The truth is, I had plumb forgot about it because, long ago, I lent my copy to someone else, and it was never returned.
Recently, I bought myself a new copy, and immediately fell in love all over again.