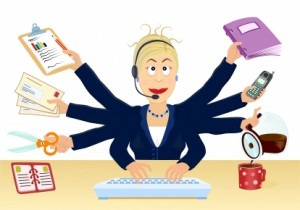 I've always been a firm believer in the idea that a bad economy shouldn't doom a freelance career, as long as you're doing the hustle.
Apparently, I'm not hustling enough.
My income first took a hit when the New York Sun folded almost a year ago, and was hit again when Nerve.com revamped their site about a month ago. Despite several copy editing projects and magazine assignments (both in print and online), my income has failed to recover.
Which is why I'm researching additional sources of supplementary income. After the jump, IÂ share 10 side job ideas for freelancers: