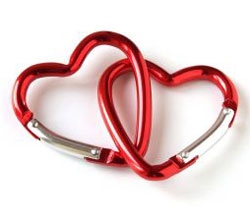 I'll admit it. I haven't been blogging much lately. I blame summer. And visiting relatives. And lazy afternoons. And Broadway shows and new restaurants.
I also blame the fact that I'm not quite sure what direction I'm moving in anymore. I'm working on an article for Time Out NY, starting to become a regular face at Lemondrop, and helming a new blog over at Nerve. But it's not enough. And I'm not quite sure how I want to supplement my income.
When one is not moving in new directions, it's tough to find new freelance questions to answer. Help me out: Let me know what you're dying to know.
In the meantime, here's this week's link love: