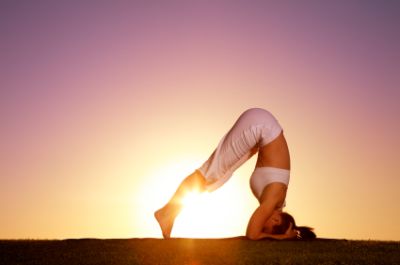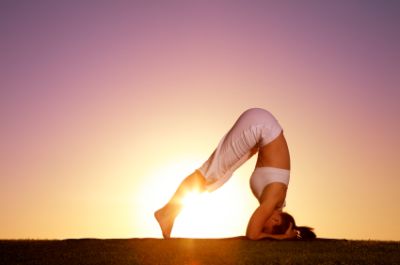 Earlier this week, I joined a yoga studio just two minutes from my condo, and started trying out different classes. I had been using Shiva Rea and Rodney Yee DVDs at home, but I wanted to mix things up, and I wanted someone who could tell me when my elbows were pointed in the wrong direction, and who could correct my stance. I wanted someone who could adjust my pose the one iota it needed to be perfect. I wanted to achieve yoga success.
Yesterday afternoon, the instructor had us do headstands. When I admitted I hadn't done one since I was a toddler, he rubbed his hands together with glee and had me move my yoga mat up against the wall. Then, he walked me through the setup for the position and watched as I struggled to get my legs up above my head.
"Just one more inch," he said as I flailed about. After a few moments, I let out a surprised "Oh!" as my feet touched the wall.