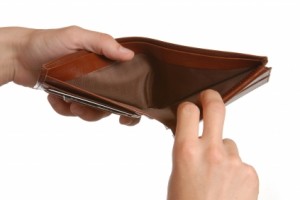 After completing the weirdest college internship ever (writing adult content for the Phoenix Media/Communications Group), I thought I was done providing free labor in order to cement my career success.
Faced with a long, drawn-out period of unemployment one year out of college, however, I was forced to consider the benefits of a post-college internship.
I ended up interning for the editorial department of the Feminist Press, an incredibly idyllic period in my life. It led to an eventual full-time job within the academic book publishing world.
And so, when I was considering a career change two years later, it made sense to embrace the short-term detriments of a low-income internship as a means of working toward longer-term benefits.
So I'm a huge advocate of the post-college internship. Do you remain unconvinced that such a situation could be worth it? Here are the reasons that I champion temporarily unpaid labor:
Experience.
When you're new to a field, interning can be a great primer, providing you with valuable experience and a front-row seat to the inner workings of the industry. I swear it's not all filing and fetching coffee! Quick tip: If you target smaller companies, you'll have a greater chance of being entrusted with greater responsibility, and more possibilities for seeing how all the disparate departments within the company interact with each other. Bonus: If you're interested in the media field, this is also a great way to get clips and build your portfolio.
Networking.
An internship is what you make of it. Does that sound hokey? What it means is that you need to be aggressive in pursuing your own interests during the course of your internship, in addition to winning the award for Best Intern Ever (don't ever let one preclude the other). Take this opportunity to make as many industry contacts as possible, and let it be known to them that you're definitely in the market for something more. If you manage to impress them, they'll be more than willing to help you out in the future.
Moving On.
I often feel as if my internships have been my most fun jobs ever. Too bad I never received more than a daily stipend! There is hope, though. My internship at the Feminist Press led to a part-time editorial assistant job there, before I moved on to full-time work, and my later internship at Nerve led to a regular blogging gig over at the Modern Materialist. Keep your eyes open for any job openings at the company you're interning for, and speak of if you see something you're interested in. Companies prefer to hire from within.
Flexibility.
If you're still worried that you won't be able to survive on that daily stipend, all is not lost. Internships are known for being flexible. It's possible to intern even with a full-time job in some cases, and it's easy as pie to do an internship while also holding a part-time job. Make valuable use of your time, and you could be feeling that career boost in no time!