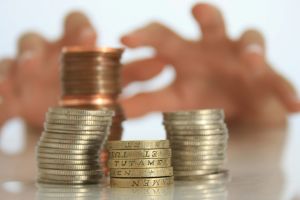 During the past few days, I've been stockpiling holiday gift guide posts for Modern Materialists, trying to find the perfect stocking stuffers and splurges for word nerds, history buffs, and burgeoning scientists. In the midst of all of this — and already well aware of the wrongheadedness of a products blog in the midst of a recession — I read this post over at Gawker, on the (questionable) future of luxury magazines.
At the same time, whilst simultaneously posting about holiday tips and resources over at MM, I've been struggling with the Christmas season myself, trying not to go overboard with gifts and decorations during a time of year when I love giving. This year, most of us don't have nearly as much to give.
Which begs the question: On both personal and professional levels, how can we provide greater value to our clients without jeopardizing our own profits? And what can we give up — or at least hold off on — when it comes to building our business further?
As far as publications go, Gawker points out that content should be less aspirational and more practical, providing value to readers rather than showering them with products they can merely dream of, and lifestyles that will most probably never resemble their own. And so our MM gift guides focus on gifts under $50 and $25, and I pitch more articles on shedding debt, and less articles on…um…sex parties.
I'm also holding off on getting my career coaching certification, and on joining things like Freelance Success. And that dream office will remain — for now — a dream.
I'd like to hear how these economic times are affecting the scope of other freelance businesses. Have you shifted your offerings to cater to less-well-off clients? Have you tightened the belt at home? Or is business better than ever? (If so, could you be my sugar daddy?)
I look forward to hearing about others' experiences.