I spoke too soon! My new wireless adapter has wreaked havoc, malfunctioning and eventually causing my computer to self-destruct. I am…not happy (to put it mildly).
Tonight will include another trip to the tech-type store, to buy a network card and a cable allowing me to directly connect to the Internet. Finally!
All this grappling with my home office equipment has started me daydreaming about what else (like, besides a cable) I'd like for my dream office. I already have my ideal office chair, but there are a few other things I wouldn't mind picking up (or being gifted…hint hint…):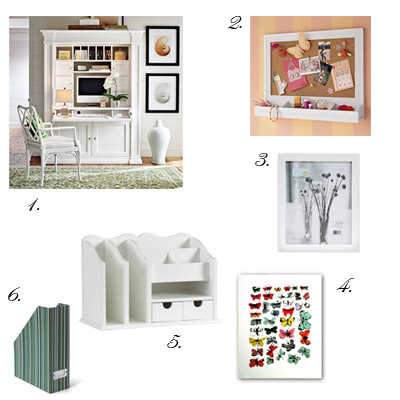 What would be in your dream office?