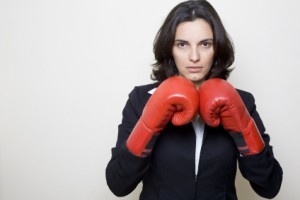 I left publishing because I needed a creative outlet. I missed writing and, due to my full-time job — plus my long commute — I never seemed to have the energy at the end of the day to brainstorm and send out pitches, or even string together words coherently.
But that's not the only reason I left.
I was also worn down by verbally abusive authors: those who thought they were my only responsibility, and who consistently treated me both rudely and unprofessionally.
Being unappreciated and verbally manhandled hurt, so I left.
But there are plenty of problem clients in the freelance world.
My question is this:
When you've delivered on all your promises, and a client responds rudely lor unprofessionally, do you stand up for yourself (in a calm or rational manner, of course), or do you politely bid them adieu, secure in the knowledge that you'll never have to deal with them again?
I'm curious to hear your nightmare client stories, and details of how you handled yourselves.