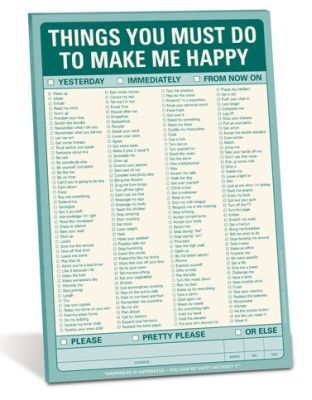 [$6.99, Amazon]
Last week, I found myself saying yes to a job I desperately did not want to do.
It was an on-site gig with full-time hours. The work was outside of my comfort zone. And the pay was not great. Even worse, despite being among people for the first time in awhile, I felt completely cut off from the contacts and the work that mattered to me.
After the first day, the thought of going back made my insides seize up. But I was struggling financially, and I had to make some compromises.
The beauty of the freelance lifestyle is that, when things are going great, you can be picky about the work you take on. When things become not-so-great, however, paying the bills becomes more important than personal fulfillment.
Still, it's not necessarily smart to leap at everything. The three big things to consider when evaluating a less-than-ideal gig:
Location:
Now that the lion's share of my work is done from home, I tend to shy away from gigs — even extremely short-term ones — that take me away from there.
For one thing, the commute alone can cut into precious working hours. In addition, you don't have as much flexibility, when working in someone else's office, to pause what you're doing and respond to the needs of other clients and editors. In extreme situations, you can't even check your voice messages or e-mail (and lord knows that if you don't check your e-mail, all hell could break loose)!
Hours:
There is a widespread misconception that work-at-home freelancers don't actually have real work, or real working hours and, as a result, can be interrupted without any real consequences. (Lord, I experience agita just thinking about it.)
In reality, it's important to evaluate how much time a new project will take out of your day before accepting it. Especially if it affects your ability to complete your already-existing work, seek out new work, and communicate with your editors, clients, colleagues, etc.
(It is also worth considering whether or not the time commitment affects your ability to maintain a diet not based around vending machine items, spend time with loved ones, sleep, snuggle with your cats, watch DVRd episodes of So You Think You Can Dance, etc.)
Pay Rate:
When my new client told me the hourly rate she could offer me, my response was: "I suppose I could live with that." Why was I such an extreme pushover? Well, I happened to be personally connected to this particular client (I won't go into the details), and felt pressured to just go with the flow, things being temporary and all.
I am an idiot.
By now, we should all have figured out our minimum, hourly worth. In some cases (portfolio-building…glory), it can be okay to waver but, generally, we should stick to our guns. Our rates reflect the quality of services we provide and, um, also allow us to pay our bills and not be homeless. When a client asks you if a rate is okay, for the love of god, let them know if it's not. When you use up your working hours on something that doesn't pay well, it could mean that you're missing out on work that does.
…
So, as much as I wanted to run screaming from my new gig, never to return, I decided to try for a compromise.
Initially, I had agreed to work three full days a week. After my first week, however — during which I stressed out about missed calls from my editors, e-mails I couldn't return, and late hours during which I tried madly to catch up on my blogging — I requested a downgrade to three half days a week. And, to my surprise, they agreed.
Ah, what sweet relief!
Where are you willing to compromise?
Related: Step Up or Stand Down?