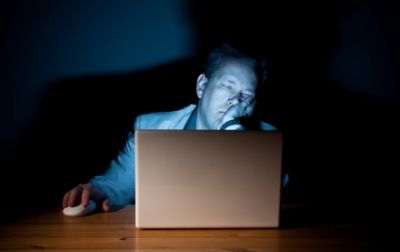 Last night, my career coaching teleclass centered around the discovery and pursuit of life purpose and authentic vocation. We discussed what it might feel like to be working within one's authentic vocation, in a career that was in line with one's life purpose. People threw out words like "flow" and "essence." They described the experience of working for hours without even feeling the time slip away. They talked about being exhausted…in a good way. And it made me realize that, despite how overwhelmed I've been feeling lately, I'm also exhausted…in a good way. Which leads me to believe that I'm on the right path.
On Mondays, Tuesdays, and Thursdays, I commute into NYC to work in the YourTango office, 10-6. The job doesn't pay much, but I look forward to it. I create content for their Love Buzz and Celeb Love blogs. I edit others' posts, essays, video posts, and newsletters. I liaise with those at partner sites. I do a bit of social media marketing. I handle book reviews. I don't have a minute to breathe. And I love it.
On Wednesdays and Fridays, I work from home. Â I recently finished a copywriting project for a new website (which I'll share with you once it goes live). I also finished a copy editing project the other week, for Oxford University Press. Today, I plan on writing up my intro for a magazine piece and sending it in to my editor. I'm also working on another, large-scale copywriting project that I'm eager to eventually share with you. On top of all this, I'm working my way through my career coaching textbook when I can, and doing up Freelancedom posts. When I can. There never seems to be enough time in the day.
On Tuesdays, I also rush home after work for a live, one-and-a-half-hour career coaching teleclass. On Wednesdays, I try to do lunch with a friend of mine, so that I am not swallowed up entirely by my work. In the evening, I attend an exercise class with my mother, so that my body is not obliterated by my work. On Fridays, my mother visits for an hour. She brings bagels. I brew coffee. It helps ground me.
There are weekends when I can't help but work even more. I'm pooped. I worry about money. But i'm feeling surprisingly good.
This week, our coaching homework required us to share our life purpose, and how we work toward it in our day-to-day. Mine:
"My life's purpose is to connect with others–using openness and honesty around my own personal experiences–on a deep, personal level. This is accomplished through my writing, singing, and career coaching."
Looking at my schedule from week-to-week, I can see how a lot of my work is in line with it, and how other work brings me closer to it. What do you think your life purpose is? Does your work align with your life purpose? Are you feeling exhausted in a good way, or just exhausted?
Well, I have to run. I have to finish my mag piece, make headway on a project outline, do a coaching call with my mentor coach, write up and mail out my Christmas cards, and still make it to tonight's company holiday party! Onward!