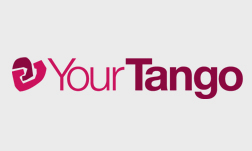 Hey guys! In my new role as Assistant Editor at YourTango.com, I am responsible for hiring editorial interns, and it's about time for me to seek the next batch. Interested?
YourTango is a fast-growing online media company/web mag that provides content devoted to love and relationships. We're seeking a motivated editorial intern to join the YourTango team. Responsibilities include:
– writing for our news/trends/celebrity blogs
– contributing content ideas for video, features, photo galleries, etc.
– photo research and editing
– social media marketing
– and content production.
Requirements:
—Excellent writing skills
—Photoshop experience
—Familiarity with online media (basic HTML, CMS experience, knowledge of SEO)
—Ability to commit to a part-time 4-month–or full-time 3-month–internship
A small stipend or college credit is available.
If you're interested, you should e-mail me with your resume, cover letter, and a sample blog post (previously published blog posts are also accepted).
Well come on, guys! Send along those writing samples! And if you know someone else who might be interested, pass it along!