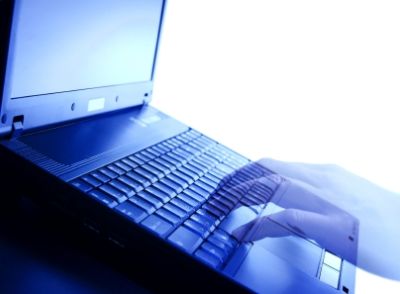 There was a time when seeing my name in the newspaper, or in a glossy magazine, was enough to make me squee.
I hated assignments that didn't offer author credit, and generally avoided them. What's in it for me? I thought, not even considering the possibility that a paycheck could be enough.
In fact, when I first began writing about sex and my editor brought up pen names, I shrugged off his suggestion. I wanted the credit, no matter how kinky the content.
(Which is why my Playgirl debut was particularly thrilling. They ran a cartoonified head shot of me next to my article… and directly below a drawing of what appeared to be an orgy. My mom made copies and handed them out to friends.)
So how did I end up ghostwriting ebooks and blog posts?
I've been working on a big ghostwriting project for the past month and, since I started, some people have asked me for advice on how to get into ghostwriting. The truth of the matter is that I didn't seek out ghostwriting opportunities, and never even considered it an option for me. I mean, I was absolutely traumatized when I found out that Carolyn Keene was actually a collective of ghostwriters (Nancy Drew, you broke my heart). And I thought that getting the credit for something you didn't write was totally cheating, and that the ghostwriter was only an accessory to the crime.
But since I started ghostwriting, I've come to two realizations:
1. I may have the writing talent but, sometimes, someone else has the fabulous idea and the background knowledge and experience. Putting the two of us together? Writing gold.
2. This ghostwriting stuff pays way better than the other stuff I've been doing.
I don't know if I'll seek out more work like this. This client came to me because he liked my style and wanted to work together. But if you'd like to take a more proactive approach to ghostwriting, there are some fabulous posts out there that can help you, like:
Stay tuned for a post on how to rock the ghostwriting process. But in the meantime… do you make money as a ghostwriter? If not, would it break your heart to give up your byline?
Related: Having Trouble Defining Your Specialty? How To Determine What Makes You an Original, How To Avoid Homelessness and Starvation When the Checks Aren't Regular, Pinpointing Dream Job #328