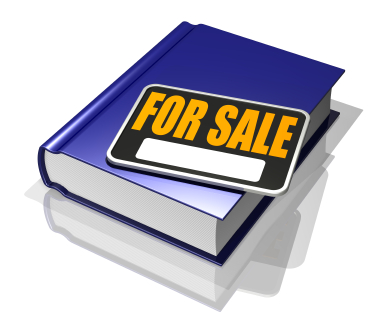 I've been a woman on a mission lately. In between assigned blog posts and essays, coaching calls, and yoga classes, I've been slowly pulling together a book proposal with the aim of sending it out to a handful of agents by the end of November.
So why would I take time away from everything else in order to focus on another large project… one that may very well come to nothing?
1. I love adding new things to the mix.
2. After ghostwriting and collaborating on ebooks for other clients, I really want to have something of my own out there. Heck, I've dreamed of being an author since the age of 5.
Luckily, I've worked in book publishing before, where one of my responsibilities was weeding through book proposals and sending them around for review. So I know a thing or two about what goes into a proposal. I also picked up some additional tips from this nifty book I read, and from Susan Shapiro, who regularly runs book publishing panels.
But maybe you've never seen a book proposal before. Maybe your book is still just a germ of an idea in your head, and you're completely clueless about where to start. For all the book publishing newbies out there, here's the book proposal checklist I use with clients, and which I also used to put my own proposal together:
Compelling Title and Subtitle. Most publishers brainstorm new title options for every book they buy. But it's still a good idea to name your book from the outset. If it's compelling or clever enough, it will entice an agent or publisher into reading more. It can also help them envision your book as a finished product.
Book Description. This is exactly what it sounds like. Any book proposal should include a brief description of your book. And don't half-ass this. Aside from your initial query letter and book title, this will be the first thing an agent/publisher sees. If you don't grab an agent's attention from the very beginning, they may never continue on past the first paragraph, let alone the first page.
About You. As in your typical magazine query letter, this is the part of the proposal where you drive home why you're the best person to write this book. This paragraph may include info on your writing background, any unique experiences or connections you have, the lowdown on your very special area of expertise, links to previously published clips, details on your already-existing platform, etc.
Manuscript Details. Don't make an agent or publisher work too hard to imagine your book as a finished product. Give a projected word count. Mention which publishing categories it might fall under in your local bookstore. Give an idea of how long it will take you to complete a first draft of the manuscript.
Target Audience. More than anything else, a publisher needs to know if they'll be able to sell your book. Because of this, they'll want to know if there's a large enough audience out there for the book you're proposing. Write about the people who will be dying to purchase your book, and perhaps include a secondary audience as well. Let the agent/publisher know what benefits the reader will derive from your book. This is the type of information they'll later be able to use within their marketing copy. And while the publisher will want to see proof of an audience for your book, make sure you're not attempting to sell to everyone. When you try to make everyone happy with your work, you end up writing for no one.
Competitive Analysis. You'll really need to do your homework here. This is the section of your proposal where you mention the existence of other, similar books on the market… and then explain what sets your book apart from them. This does two things: It shows the publisher that there is an existing market for the type of book your proposing… and then it presents your book's unique selling proposition (or why a reader would still want to buy your book even after they've already read competing books). While you should make an effort in pulling together this section, don't go overboard. If you list too many books, an agent/publisher will then worry that the market is over-saturated. I aim for five.
Annotated TOC. This is where you lay out the contents of your book. It's a chapter outline that includes a one-paragraph description of each chapter.
Marketing/Publicity Ideas. We live in an age where the book publisher can't afford to do it all. Because of this, you have to show agents/publishers that you have a strong platform, and that you can leverage your platform to promote your book both before and after it's published. In addition to mentioning your blog/vlog/podcast/social media presence, this section should include suggestions for media outlets (newspapers, magazines, blogs, TV, radio) that may want to review your book or conduct an interview with you, reading series you could conceivably participate in, other outlets where you could do readings or other types of events, details of the blog tour you will be more than willing to organize yourself, articles you're willing to write, alternative sales channels, etc.
Optional Extras. If you're up to going the extra mile in order to grab an agent/publisher's attention, consider including a list of potential endorsers for your book, a mock cover design, a mock press release, or anything else that will help others see your book as something with sales potential.
Book Excerpt. Wait! You're not out of the woods yet. In addition to all of this information you so painstakingly pulled together, an agent/publisher will want to see some proof that you can actually execute what you've promised. Fiction writers typically have to submit a full manuscript along with their book proposal, while nonfiction writers can get away with an intro and first chapter.
Brief Cover Letter. But before you even send any of this out, most agents prefer to receive a brief query letter first, inviting them to check out / request your proposal. Agent preferences vary, so be sure to do due diligence before sending things out.
Anyone here working on their own book project?
Related: How To Increase Your Chances of Landing That Book Deal, How To Get Your Book Published Before the Age of 25