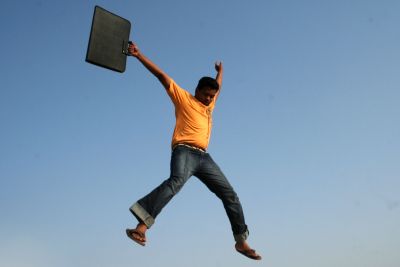 I'm a bit behind in updating my online portfolio. Because my professional site is not dynamic, I need to harass my husband every time I want a link to a new clip put up (conveniently, I'm married to my web designer). We plan on making the site dynamic at some point but, for the moment, I'm wondering if I should take advantage of some of the freelancer-friendly, portfolio-specific sites out there.
After the jump, a brief look at 7 different portfolio sites that you should check out.
1. Behance Network: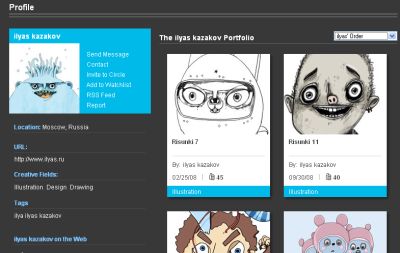 Behance Network is a platform for designers. You can set up a profile and portfolio, network with other designers and professionals, and even look for work.
2. big folio: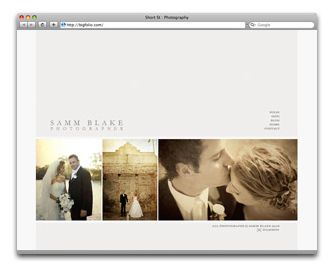 big folio provides portfolio websites for photographers. Creatives can choose from a number of pre-made pretty-pretty designs, which tend to cost $450 for setup and have a $20 monthly hosting fee. More standard designs cost only $150 for setup, with a $15 monthly hosting fee.
3. carbonmade: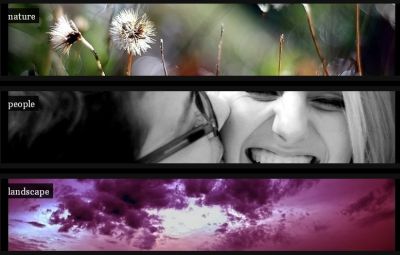 carbonmade is a cute-as-heck portfolio site for designers and artists.
4. Coroflot: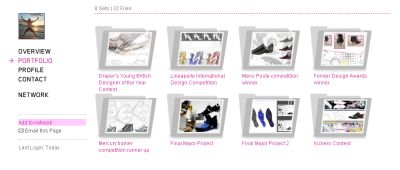 Coroflot is another design-oriented portfolio site, where freelancers can also look for jobs.
5. Designers Toolbox: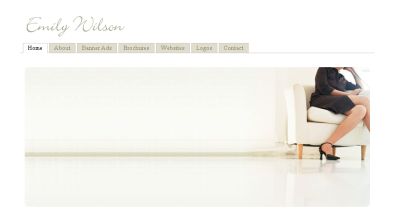 Designers Tool box is a resource site for designers, with an option for setting up portfolios. The site offers a free, 14-day trial, but if you decide to go permanent, costs are $29.99 per month, $299.90 per year.
6. Flickr: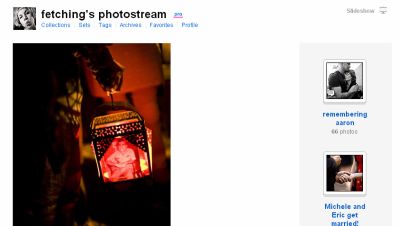 I assume that we're all familiar with Flickr, the free photo-hosting/sharing website. It's also an excellent forum for setting up a photo portfolio, or for selling your pics for stock photography purposes.
7. PhotoShelter: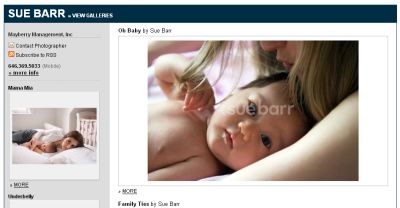 PhotoShelter is a portfolio and storefront site for photographers.
…
Aside from these sites, many social networking sites — such as LinkedIn and Facebook — allow you to upload project samples to your portfolio, or stream your blogging. Then there's always the option of setting up a blog as your portfolio — which may be a good option for writers as well — or just building your own site (or having a savvy web designer/developer help you).
Some of my favorite writer sites: Marci Alboher, Ariel Levy, Shalom Auslander
What have you guys done to put your portfolio out there?