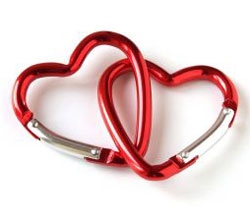 I broke my promise. One of my October goals was to post to Freelancedom at least three times a week. But this week turned out a little…crazy.
On the I'm-so-stressed end of things, I found blood in my cat's urine, and had to take him on an emergency trip to the vet. Him: Not thrilled. Me: Freaking out. Vet: It's no biggie. Whew!
I also had an e-fight with my husband and then resigned from my main blogging gig. Between being upset about the fight and conflicted/nervous about my decision, I lost all motivation to work. (At least until I got a burst of energy later that night!)
On the I'm-still-having-fun end of things, I started work on a new copywriting assignment, landed a copy editing assignment, had fun completing an edit test in hopes of landing another job, flew through some more career coaching chapters, entered a casserole contest (someone made a casserole with fried chicken on top! Best. casserole. ever.), and went to a naughty costume party in Manhattan. It feels good to be getting out.
But I still obsessively refresh my Twitter feed throughout the day, so here's the best of what I've read this past week: