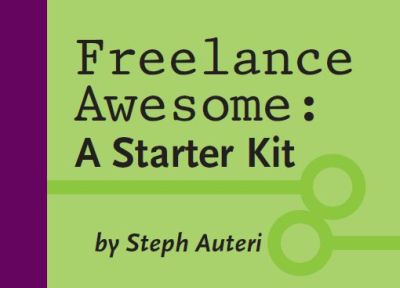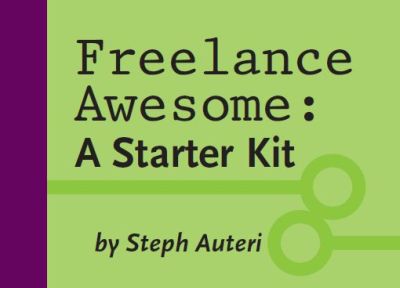 In the five years since I first launched this blog — and in the 1.5 years since I began coaching — I've learned a thing or two about the things that can hold a freelancer back.
And aside from the lure of a smooshy couch, a good book, or a curated list of sparkly jewelry on Etsy, a lot of the roadblocks we put up around ourselves stem from the pitch process.
You've asked me so many questions about query letters over the years:
How do I find publications to pitch?
Which editor should I target?
What do I do if I have no clips/experience/personal connection?
How long should I wait before I follow up?
Is my letter really good enough to send out? 
I had the same questions when I started out and, over the years, I developed my own system for making the pitch to publish process go smoother.
So what's my trick to busting query fear?
For the past few months, Â I've been working on 5 Weeks to Freelance Awesome: An Action Plan, a workbook that takes you from idea generation to the building of your freelance brand. This workbook, which will be available for sale in the late spring, will be pretty damn fantastic. But as I worked on it, I couldn't help but ask myself: Is there a way I can use this information to show gratitude to my loyal word nerd readers? Is there a way I can share this information with readers without ruining the big reveal?
Yesterday, I emailed Word Nerd News subscribers with a download link to Freelance Awesome: A Starter Kit, a FREE mini-workbook containing the five worksheets necessary to jumpstart your freelance writing career. These worksheets comprise the system I've put in place for making my own pitch process a helluva lot easier. I use them on an almost-daily basis. They help me:
generate story ideas
conduct market research
write kick-ass query letters, and
track pitches and assignments
These worksheets take the self-doubt out of story pitching, and help me keep the freelance momentum going.
Because I don't want you to miss out, I encourage you to sign up for my mailing list as well. As a subscriber to Word Nerd News, you'll receive instant access to my starter kit. Not only that, but you'll receive a once-a-month email containing freelance success stories, solid advice, and valuable resources from around the web. I'd say it's a win-win.
Once you've downloaded my .pdf-powered word glitter, I only ask one thing in return: If you find my starter kit helpful… if you think I have something valuable to offer… if you think my hair is pretty… if you think I could be a service to someone else you know, tell them to sign up for my mailing list, too.
(If you don't want to sign up right now, you can always come back later. There's a simple sign-up form in the right-hand sidebar of this blog, and a sign-up button on my professional site as well.)
I should also tell you that, next week (Thursday, February 9 at 12 p.m. PST / 3 p.m. EST), I'll be appearing on Carol Tice's weekly podcast, over at the Freelance Writer's Den, to talk freelance startup plans. (You may recall that Carol is one of my favorite freelance writing bloggers.) This is a members-only event, so be sure to register beforehand!
Finally, I want to give a big thanks to Lyz Lenz, my writing partner, for ripping my workbook to shreds and then helping me put it back together again; Melanie Ostmo, a fantastic designer, for making my starter kit all sorts of pretty; and Milena Canizares, a former coaching client who was kind enough to read through my kit and give me her feedback before I shared it with the world.
Go forth and rock it, y'all.
Related: How To Pitch: The Basics