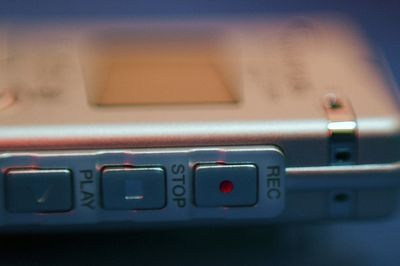 Last week, I posted about an upcoming meetup I was attending, for NY bloggers. Well, the day has come and, though I'm waffling about going due to some dread virus I seem to be coming down with (though I suspect I'm just allergic to the new kitten, I thought I'd address an issue that often comes up at networking events: social anxiety.
Believe me, I understand. Were you at that MediaBistro event the other month? I was the one cowering in the corner with a rather large glass of wine (my shrink condones such social lubricants). Despite a slew of public speaking classes in college, I'm still a nervous wreck with strangers and large crowds. Is inebriation the only answer? While I do enjoy a nice glass of pinot noir, the answer is no. Rather, conquer your fears by thinking like a journalist:
Take a Deep Breath. As terrified as you may be, your "interview" subject is often just as nervous. Look around the room. Invariably, you will be able to find at least a few other wallflowers, eyes pleading desperately for an escape route.
Don't Worry About Stumbling Through Small Talk. Just touch upon everyone's favorite subject — themselves! Not to say that we're all a bunch of narcissistic fools, but we're often more comfortable and confident when talking about what we know best. So ask a lot of open-ended questions , and the conversation will follow smoothly from there.
The Well is Bottomless. Like the most tenacious investigative reporter, dig deeper. Follow lines of conversation and interesting asides through to their logical conclusions. Not only will you learn things you may not have known before, but it will prove you to be a fine listener.
Be Sure That This is the Next Big Story. Improving your listening skills will only make you a better conversationalist in the long run. If you are truly concentrating on your subject — rather than waiting for your chance to jump in with your own one-up story — your partner-in-discourse will eventually return the favor. So treat the person you're speaking with as if they're your most fascinating subject ever. If you learn to enjoy conversation, you'll completely forget to worry about it!