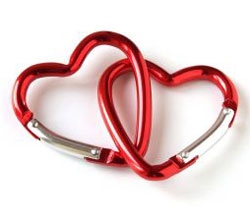 This week has been weird.
On Sunday, I had two other bloggers over from the Modern Materialist for the purpose of test driving vodka. I'd been avoiding vodka since college, so I was hit particularly hard.
On Monday, I awoke with a hangover that lasted for the entirety of the day. I slept in until 12 and got almost nothing done, aside from two blog posts and the completion of a first draft on an article. This threw me off for the rest of the week.
Throughout the week, I also: went out on two "school nights" in a row (salsa class and a jazz show); spent a lot of time transcribing interviews from my bed; and kissed my husband goodbye for the weekend (he left last night, totally tricking me into believing that the weekend had come early).
The result? I have been doing some major slacking. But I haven't stopped reading, so here's your weekly link love: