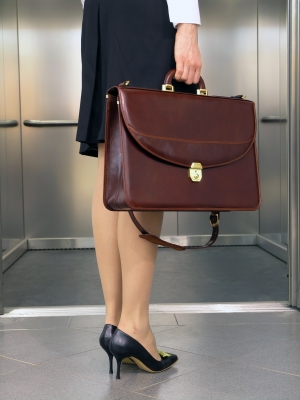 Today marks for first day of ProBlogger's 31 Days to Build a Better Blog, which I joined in on because, well, frankly, I've been losing focus with Freelancedom lately.
I mean, my posts have been coming more sporadically and, when I do post, I worry that my content is too writer-centric (are there any non-writers reading this blog?).
Which is why I was thrilled that the first task of the month was to develop an elevator pitch for your blog.
Darren has some great advice on how to develop your own pitch, in addition to different scenarios in which you can find use for it.
While I'm most intrigued by how an elevator pitch can help you hone in on the focus of your blog, or your professional identity, I'd advise all of you to start using one in order to market yourself to others, at networking events…during cold calls…etc.
The top two things to consider are your audience/intended client and the problem you hope to solve with the service you provide.
Here's the comment I left regarding Freelancedom, after reading Darren's tips:
My tagline for Freelancedom is "from bunny slippers to business plans," while the description on my About page reads:

"Freelancedom was launched as a means of sharing the whos, whats, wheres, whys, and hows of freelance success, and the accompanying freelance lifestyle. It was also created with an eye toward building a community of freelancers who could share stories, experiences, tips, and resources with their fellow at-home entrepreneurs."

I can't imagine saying either of these in a face-to-face conversation. Perhaps a melding of the two?

Freelancedom is a how-to blog for freelancers looking for success…in both their work and their stay-at-home lifestyles.

It could probably use some more work…but it's a start!
What do you guys think? Am I accomplishing the things above, or does Freelancedom appear as something entirely different for you?
I'd also like to hear your elevator pitches. Have you always had one, or do you flounder (as I do: Um…I'm a writer?…freelancer?…blogger?…sex writer?) when someone asks you what you do for a living?