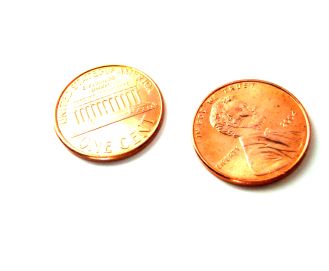 My bank account has been scary-empty lately, yet I've been busier than ever before since taking on a regular proofreading gig and starting work on two new magazine assignments. The money will come…later…but, for the moment, it's enough to be doing work that I love.
One magazine assignment has me mapping out a wine tour across NJ, giving my husband and I the perfect excuse to spend our weekends doing wine tastings, something we've always enjoyed.
And another has me digging up resources for those with sexual shyness, low libido levels, and even lower sexual self-esteem. It's a topic that's been important to me for quite some time now, and one I hope to continue covering in new and varied markets.
Whish serves as a nice reminder: When seeking out assignments, money isn't always the most important consideration.
I've already blogged about my frustration with bidding and pay-per-click sites and, very recently, I mentioned how important it is to make sure that a gig is worth your time. But let me tell you: Some things are better than money.
Breaking into a New Market:
Participating in Freelance Success's Query Challenge forced me to step up my game and brainstorm new markets I hadn't previously considered. When one of my pitches was met with a larger-than-expected assignment, I was thrilled. I was told that the rate for new writers was slightly lower than their regular rate, but it still sounded pretty darn good to me, and I was psyched for the chance to prove myself to a new editor.
Why it's worth it:
It's sometimes okay to accept a slightly lower rate at the outset, especially if you feel a piece will lead to future work. Aim to blow this new editor away, and you may just become one of his or her's new go-to writers.
Breaking into a Market You Love/Respect:
I have an ever-changing list of publications I'm dying to get into, mostly because I love love love reading them myself. Some of them don't pay much, but just being in their pages would be enough.
Other low- or no-pay publications — such as the Huffington Post –Â are coveted solely because of the big-name respect they command.
Why it's worth it:
Sometimes a name alone can open new doors. If you're looking to build your portfolio in a big way, it can help to aim high…and take a low rate. Having such a well-respected publication in your portfolio may make editors more willing to take a chance on you.
And on a purely personal note, it feels so darn good to open up a favorite publication and see your byline gracing its pages!
Working on a Project You Enjoy:
As mentioned above, I'm working on a wine tour piece. This past weekend, my husband and I drove around to various wine shops, and partook in several free tastings. Tonight, we're eating out at a Wine Spectator-recognized restaurant. And in the coming weekends, we'll be visiting plenty more wine shops and wineries across the state. I have to admit: It doesn't feel like work.
Why it's worth it:
Sometimes, the best reason to take on a project is to experience something new, or to spend more time with an already-existing hobby or interest. (Being paid for it? That's just gravy.) Having these new life experiences is one of my favorite things about being a writer!
Working on a Topic You're Passionate About:
Almost 10 years ago, I was in a sexually abusive relationship. Today, I still suffer from low libido levels, low sexual self-esteem, and stress-related pelvic pain. I feel lucky to have covered the topic in publications like Nerve and The Frisky, and am now aproaching the topic from a different angle for Time Out New York. In the future, I'd like to explore the topic even further, and perhaps even write a book on the subject.
Why it's worth it:
I continue covering topics such as sexual dysfunction for two reasons: 1) It's almost like a form of self-therapy; as I research and write more, I find new ways to work on my own issues. 2) It feels good to open up a dialogue with readers who are experiencing the same issues.
Is it important to you? It's probably important to others as well. Be their voice. Spread the word. Increase the subject's visibility in the media. It feels good to write for myself, but even better to write for others.
Related: Writers Undermining Writers: Bidding Sites, Traffic-Based Compensation, and More, A Gig That's Worth Your Time