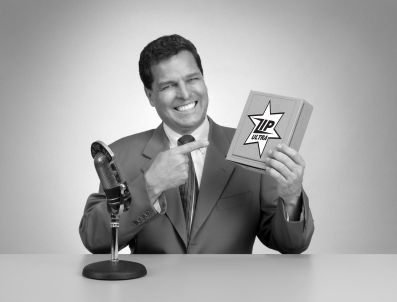 You guys. I'm feeling a little verklempt right now, for a number of reasons. 1. This is the first guest post I've ever run on my blog. 2. It's written by Susan Johnston (of The Urban Muse), one of my very first readers here at Freelancedom, and a constant source of inspiration, resources, and damn good advice. And 3. She wrote it as part of a marketing campaign for her forthcoming ebook — The Urban Muse Guide to Online Writing Markets — which I'm excited as hell to finally be able to purchase this coming Monday.
Okay. I'll shut up now. Soak in the brilliance:
*****
The good news about self-publishing an ebook is that you have almost complete control over the content and distribution methods. The bad news? You'll need to market the #*%$ out of it if you want to turn a profit. My ebook launches this coming Monday. Hopefully, my initial marketing push will pay off. For everyone else working on their own ebooks, here's a glimpse at my marketing plan. Not all of these ideas will make sense for all ebook authors and, in fact, I chose to skip a few of them for the sake of my sanity. But this list should give you plenty of ideas for reaching potential readers.
Pre-Launch Strategies
Don't wait until right before your ebook goes on sale to start marketing it. It's best to start laying the foundation and connecting with your target audience weeks or even months in advance. This will also help you build your brand for the future. If you already have a blog, then you're off to a good start. Here are some other ways to prepare for your ebook launch:
Start an email newsletter. I use MailChimp to manage opt-ins to my email list and create a monthly HTML-based newsletter with links to blog post and other freelancing resources. There are plenty of other email vendors out there, but MailChimp is free for lists under 500 emails, and it's super-easy to use.
Set up a Facebook fan page. Some people prefer Facebook over RSS, so this offers you another way to build a community and connect with readers. Once you reach 25+ fans, you can set a custom URL for your fan page, but it's permanent, so choose carefully. If you have a blog, you can set it to syndicate new posts to your fan page. I also update manually with other links relating to my topic.
Create a Twitter account. If you don't already have a Twitter account, then sign up and start tweeting about your niche. Keep in mind that to use Twitter effectively, you need to engage with a wide range of people and not treat every tweet like a 140-character advertisement. I've posted a few updates relating to my ebook ("Just added the pre-launch page for my ebook. Stay tuned!"), but most of my tweets are more broadly related to the topic of writing and freelancing with a generous sprinkling of RTs (retweets).
Add a "coming soon" section to your website. Confession: I didn't set up my "coming soon" page until I saw Steph had it on her website. But I think it's a useful tool so that people browsing your website will know you have a cool new product in the works. Be sure there's a way for people to pre-order your ebook or sign up to receive updates when it comes out. I simply directed people to sign up for my newsletter, since that's going to be a major promo tool on launch day.
Launch
What happens once your ebook actually comes out? Here are some strategies for introducing your shiny new product:
Send an email announcement. You can bet that everyone on my email list be will getting an announcement about the ebook when it launches next week. But since I don't want to be completely self-promotional, the newsletter will contain some other juicy tips and tidbits as well.
Write a press release. Avangate has a list of 50 free press release submission websites. I'm not sure how valuable those free sites are, but they certainly couldn't hurt from an SEO standpoint. Depending on the topic of your ebook, it might also make sense to shoot a video announcement and post it on YouTube as a book trailer. This puts a human face (yours!) on your ebook, but I'd skip this one if you're not comfortable on camera.
Update all your social media profiles. Come launch day, you can post updates with a link on Twitter, Facebook, LinkedIn, and whatever other social media sites you use. You could also post the cover on Facebook and Flickr (tag your photo with keywords and include a link but set it to "all rights reserved" unless you want others to use your cover image). Be sure to update your email signature with a link to your ebook and post on relevant forums. Just make sure you're not violating the forum's policy on self-promotion.
Offer a free teleseminar or webinar. The theory behind webinars or teleseminars is that they give you a chance to connect with potential buyers on a more personal level. Typically, the ebook author would give attendees a taste of the content and extend a limited time offer to those who listen (or log) in.
Create a contest or giveaway. People love free stuff, so contests or giveaways tend to be very popular. I didn't want to give away my ebook (after all, I'm hoping people will buy it), so instead I'm offering a $50 Amazon gift card to one randomly selected entrant as part of my social media contest. If you want the details, you'll have to sign up for my email newsletter. Not a bad incentive, right?
Connect with bloggers. Offer to send an advance review copy of your ebook to some of the bloggers in your niche. Suggest ideas for guest blog posts (like this one) that will get people interested in your ebook. That way you'll reach their readers, too. But please, for the love of Charlotte Perkins Gilman, make sure that your post has some substance to it so it doesn't feel like one long advertorial.
Post-Launch
Once your ebook officially launches, the marketing tasks continue so that your ebook maintains momentum. You can still do the tasks listed above and call it a "re-launch," but here are some additional strategies to try:
Buy advertising. I'm going to wait and see how things go before I shell out for advertising, but I wouldn't be opposed to advertising on relevant blogs and websites, or using Google AdWords.
Look for linking opportunities. Once my ebook comes out, I'll be sure to mention it in my bio when I contribute to writing-related websites, blogs, or magazines. I'll also make sure it finds a prominent home on my blog, perhaps in the sidebar or in a blog sticky that goes above the latest post.
Your turn! Have you launched an ebook or other online product? How did you promote it? Steph and I would love to hear your tips!
Susan Johnston blogs at The Urban Muse and has contributed to numerous websites including AOL's Lemondrop, DailyCandy.com, WomenEntrepreneur.com, and WritersWeekly.com. Her ebook, The Urban Muse Guide to Online Writing Markets, will be released on Monday, April 19.