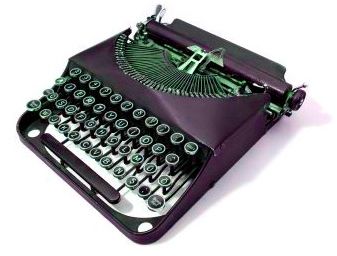 Earlier this week, I sent out the very first edition of Word Nerd News (note: I've finally added a sign-up form to the Freelancedom sidebar —–>). It was a lot of fun to put together, and I was way excited to send it out, but what was even more exciting was what was inside.
Because — aside from the career advice, the great resources, and the must-click links (seriously, you should sign up) — I had a pretty exciting announcement to make.
This is for those of you who read Freelancedom regularly, but are hungry for more. It's for those of you who feel you should be pitching more, but don't know where to start. It's also for those of you who agonize over your query letters to the point where you're afraid to send them out. Befuddled by writing contracts? Click through. Want to make your content more palatable for the web? Yeah. You should totally click through. Finally, this is for those of you who don't feel ready to commit to a coaching relationship, or who don't need heavy, in-depth coaching, but would benefit from some solid, freelance writing advice. Really. I got your back here.
This coming fall, I'm offering my very first e-course: 5 Weeks To Freelance Awesome. Because — honestly? — work has been good lately, and I'd love to get you to a place where you, too, are bringing in the bucks without lifting a finger.
Over the course of these five weeks, I'll teach you about idea generation, market research, query writing, contract negotiations, web writing, marketing, diversification, and more. My e-course platform will also allow you to receive direct feedback not only from me, but from your classmates. Together, you'll be able to brainstorm, bounce ideas off each other, and build up your professional network, all while learning to bring in the bucks!
Oh, and I should mention: through August 17, I'm offering enrollment at $100 off the regular price! (You can use the money you save to buy several pairs of really cute shoes. As a reward for being so thrifty.)
It's a damn good deal but, because I love you guys so much, I wanted to give one of you the opportunity to take this course for free. Yes. Free.
All you have to do? Leave a comment below on what your greatest freelance challenge has been. Chances are, after being through this e-course, it will no longer be a challenge.
The rest of you? Head on over here.