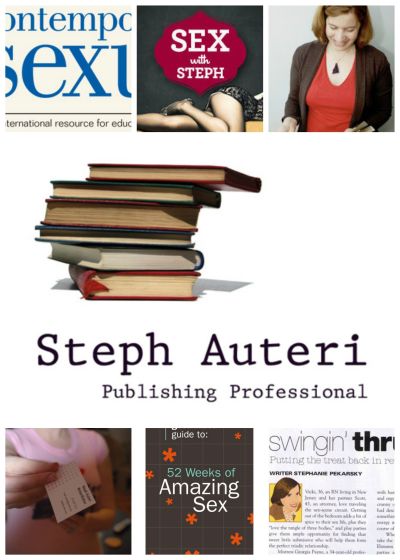 Thirteen years ago, I set out for an interview at the Boston Phoenix. I was up for an editorial internship in their new media department and, upon my arrival, I was ushered into the private office of the man who would eventually become my supervisor. He sat before me, rifling through my clips and pointing out weaknesses he perceived, leaving me wondering if I stood a chance. I uncrossed and re-crossed my legs. I twirled my hair nervously.
And then: "Do you feel comfortable working with adult content?"
I wasn't expecting that and, honestly, wasn't even sure what constituted "adult content." So of course, I answered in the affirmative.
"Great!" he said, slapping his desk with a decisiveness that startled me. "Come around here and have a look at what you'll be working on!" I rose slowly from my chair, inched my way around his desk, and came to stand behind him. I leaned slightly over his shoulder, squinting at his computer screen.
The site I saw wasn't the Phoenix. In the left-hand sidebar was a bare cartoon ass. He hovered his mouse over it, and slapping sounds rang out from the computer's speakers. He chuckled. "Gets me every time!"
He then proceeded to tell me about the two personals sites owned by the Phoenix Media/Communications Group — one of them pretty standard; the other more risqué — and explained what his interns would be expected to do. I was hired on the spot.
This is how I became the Vibrator Queen.
Today, I'm the Senior Writer / Editor for a sexual health organization, and the social media manager for another social services organizations.
How the hell did I get from there to here? It was all very uncalculated. [Read more…]