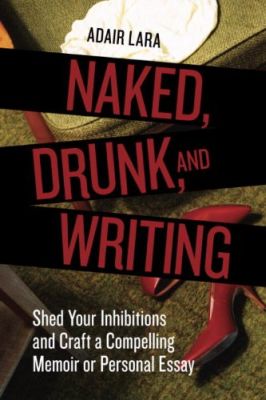 It wasn't until I was 21 that I realized I could be funny.
I had just transferred to Emerson College and, after workshopping a series of overwrought essays about my last romantic relationship, I wrote about running out of underwear, finding a gaping hole in the street where my laundromat used to be, and finally going commando.
My classmates looked at me, perplexed. It was obvious they didn't think I had it in me. Either to write with such humor OR to go frolicking about without my cotton granny panties. But as blindsided as they were, they loved it. And I loved that they loved it. The humorous personal essay? Alright then. I was hooked!
At the beginning of February, Susan Johnston of The Urban Muse wrote a post that charted out where, exactly, her income was coming from, based upon writing type.
While my own income sources are more easily broken up by job type (career coach | permalance editor | freelance writer | freelance copy editor | funeral singer), Susan's post made me look more closely at the types of writing I was doing on a regular basis (sex, sex, listicles, and sex) and — even more importantly — the types of writing I wasn't doing.
Soon afterward, I began reading Adair Lara's Naked, Drunk, and Writing, and I fell into the sort of love that causes hand tremors and hot flashes. I carried the book with me everywhere. I snuggled with it in bed. I neglected my husband.
I realized that I was no longer doing the writing I loved.
It's the perpetual dilemma of the freelance writer: If you want to write for a living, you have to write the stuff that pays the bills. And more often than not, the fun — or the most fulfilling — stuff doesn't. Soon enough, you find that you're always writing to pay the bills, and never finding the time to… just write.
Lara's book reminded me of why I started writing. And I love it for that.
But it did so much more than that:
It got into the nitty-gritty of essay and memoir construction.
It reminded me that smaller can be better (at least in terms of the focus of your narrative).
It pointed out that a personal story should have a definitive end before you delve into it in your writing (a lesson previously learned from Emerson College professor Kristin Lund… who, coincidentally enough, happened to be a student of Lara's).
It stressed the importance of writing partners and writing groups, making me realize that accountability, above all, was what I was lacking.
It also got down to the business of revising, market research, book proposals, essay submissions, and more.
I want to make out with this book.
Still, I'm not a jealous person. I think you should make out with this book, too. You heard me. Buy it, and snuggle with it in bed. Let it spend the night. Let it remind you what true love is.
But before you do that, tell me:
Which type of writing is your true love? And have you been neglecting it?
Related: Breakneck Book Report: Anne Lamott's Bird by Bird, Baring It All: Personal Essays Are Tough, Cornering The Market? Or Feeling Cornered?