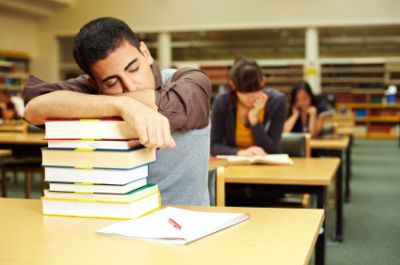 I've commented on a lot of blog posts arguing the benefits of grad school versus real world experience. I've blogged about how I feel the best way to learn is by doing. But forget about grad school. Was getting your undergraduate degree a waste of time, too?
A fellow YEC member — Donna Fenn — recently shared info on the 20 Under 20 Thiel Fellowship. Basically, those chosen for the fellowship have each been given $100,000 to drop out of college and pursue their entrepreneurial dreams. In addition to the moolah, fellows will be provided with mentorship from the Foundation's network of entrepreneurs, in addition to other resources.
I was intrigued by this story because, while I felt college was beneficial in helping me develop as a person, I didn't feel as if it prepared me all that much for professional life.
What do I wish I'd learned in college?
how to wake up in the early morning without experiencing crushing feelings of ennui and despair
how to dress for the corporate environment
how to put together a kick-ass resume
how to pinpoint the best jobs for me, instead of applying to everything in blind desperation
the importance of networking
the benefits of pursuing informational interviews
how to do my taxes
how to draw up an airtight contract
how to query magazine editors and build up my portfolio
how to manage my time
how to register one's business name
how to know when it's time to move on
how to resign without burning bridges
how to market myself to the greatest effect
how to negotiate dangerous office politics
how to draw boundaries, and master the art of work/life balance
how to avoid sweating the small stuff and stop being so damn neurotic
how to write a kick-ass press release
how to earn what you deserve, and not settle for anything less
how to know what you deserve
Of course, college wasn't a complete loss, education-wise. I learned the importance of a unique cover letter, and I learned that I could write funny (though you might beg to differ).
But still. Wouldn't targeted mentorship and career-specific resources have benefited me more?
What do you wish you learned in college?