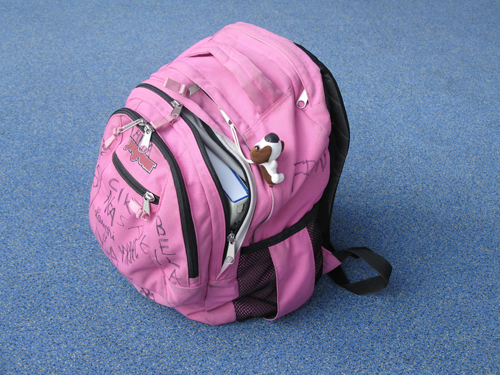 Earlier in the week, we discussed how the very act of being prepared can strengthen one's self-confidence.
Today, I'd like to go over the various forms such preparation can take.
If you're teetering on the edge of starting up your own freelance business, such steps toward readiness will take your plans from romantic to realistic.
Become Active In Online Forums/Blogs Specific To Your Interest:
As someone with an invested interest in writing and publishing, I've been spending time on the MediaBistro bulletin boards — and been reading the MediaBistro articles — since my college days. Such a forum allowed me to learn more about the field, and ask questions of those more experienced than I, for little no cost. Since I've begun focusing on blogging, blogs such as ProBlogger have given me a free education in just about everything I've needed to know, and blogs such as this one, and FreelanceSwitch, provide great tips for building your own at-home business. Search through Alltop to find blogs that focus on your own area of interest, or look through the blogrolls of the blogs you're already reading.
Head To Your Local Library or Bookstore:
I'm a firm believer in the power of a good how-to or self-help book (as evidenced by a previous blogging project), and strongly encourage you to read up on your dream career as much as possible. The great thing about books is that they lay everything out for you — in an extremely user-friendly format — all in one place. For example, when Darren Rowse came out with his ProBlogger book, I immediately ordered it. It's great to have on hand as a reference tool, as are all the other books I've read and marked up and tabbed. Go to the library and get your books for free. If, like me, you'd rather build a library of books that you can re-read and mark up at will, buy your books used to save money. I order plenty of used books through Amazon, and also shop at a used book shop near me. At the local used book shop, I can sell back the books that aren't worth keeping, and earn store credit, so that I barely pay for my books at all!
Talk To An Expert:
If you haven't yet Made the Move, it could be a good idea to seek out informational interviews from those already in the field that interests you, so that you can make a more informed decision about whether or not this it's right for you. For example, I've recently been considering getting a Masters in counseling, or certification as a career coach. In preparation, I've contacted two life coaches I found through the International Coach Federation, five career counselors I found through the Career Counselors Consortium, and a bunch of program directors at various universities. I suggest searching for similar sources of information through relevant professional organizations and, once you've set up your appointments, preparing for them in much the same way you would prepare to interview someone for an article. Remember to ask not only about salary/rates, but also about training and credentials, and personal experiences in the field.
Consider An Internship:
I've mentioned this before, but I'd like to reiterate: An internship — unpaid or otherwise — can give you low-pressure access and experience in an unfamilar field, while at the same time providing you with an opportunity to network like crazy. If your schedule can accomodate this (and many internships are quite flexible), it's well worth a try.
Head Back To School:
I'm not necessarily suggesting that you earn an M.A. or Ph.D. in your field (though, in some cases, it could help), but many continuing education classes exist in which you can further your studies, or strengthen some shaky skills. I myself took courses in QuarkXPress, essay-writing, pitching, and more post-college, all for non-credit (which is both cheaper than for-credit classes, and a helluva lot less pressure). Not only did I learn some valuable tricks of the trade, but I was able to workshop my active projects and network with both my professor and my fellow students. Why not check out the continuing education opportunities at the schools near you?
Head Online:
If an on-campus class seems a bit too pricey, there are many courses you can take online, for a fraction of the price. So, while I spent about $500-$600 each to attend a few classes at the New School, hubby spent only about $80-$240 each to attend a trillion classes online, at sites such as eclasses.org, the HTML Writers Guild, the International Webmasters Association, and ed2go.
Buddy Up:
One of the additional benefits of the continuing education classes I took? I ended up forming a workshop group with several of my fellow students. With varying strengths and weaknesses among the lot of us, we were able to help each other out in a multitude of ways — from editing to contact sharing to troubleshooting plain and simple motivation. If you don't have ready access to a group of peers who share your career interests, it could be worth joining a Meetup group for that purpose.
Practice Makes Perfect:
In closing, I can only say that practice makes perfect (as a comparison of this blog post to, perhaps, my Kindergarten-era poetry will attest). Into web design/programming? My husband likes to spend time practicing new coding and whatnot (don't ask me; I'm web design clueless) on his own site, as a means of solidifying his own skills and knowledge. As for myself, I've maintained several personal blogs for years just to stay in practice. Learn by doing, and then repeat. There. I think you're ready.