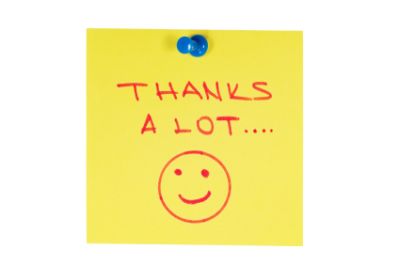 In case you forgot, I was at a retreat this past weekend (neener neener). It was glorious, I didn't have phone or Internet access, and I even found maple cotton candy while I was up there.
But I'm not here to gloat. (Or am I? J/K. Or not.)
I wanted to share something with you.
At the beginning of the retreat, we had a welcome ceremony, during which yoga instructor Erica Mather passed around a talking stick and asked each of us to answer a few questions. Among them: What are you hoping to gain from this retreat?
When it was my turn to speak, the talking stick shook in my hands. My eyes teared up. What was I looking for? I had been feeling a lot of anger and frustration lately, both from the continued lack of interest in our condo, and in my continued failure to get pregnant. I told the group before me that I was looking for calm.
At the end of the retreat — five yoga classes, five cooking classes, two hot tub sessions, a greenhouse field trip, a journaling session, and a s'mored up, drunken bonfire later — we passed around the talking stick again. What do you feel gratitude for? Erica asked us. What have you learned?
By that point, it was clear I'd received something much better than simple calm. I'm grateful that I was able to experience something like this, I told the group. I learned that I have a lot to be grateful for… so I should just chill out.
A year ago, I wouldn't have been able to take this trip. At the time, I was working a permalance gig, at which I was overworked and underpaid. I had also completed a career coaching certification program, but was failing to bring in clients, despite several contests on my blog, an e-course experiment, and a successful Word Nerd Networking event. I struggled to pay the bills, and was consumed by the thought that I was probably failing.
Now? I'm only two months away from eradicating the last of my credit card debt. The other month, I was able to splurge on a yoga studio membership. And this month? I was able to go on a mothereffing yoga/cooking retreat.
It's just… wild.
It's not Thanksgiving yet, but I don't think it's too early to give thanks for the circumstances that have brought me to this place:
I'm grateful my parents believed in me enough to lend me the money for my career coaching certification program. At long last, their investment appears to be paying off.
I'm grateful to my husband for spending many, many hours making my website pretty, setting up an e-course platform, giving me e-commerce capabilities, and more.
I'm grateful to the writing opportunities that have come my way as a result of the work I've done, and the people I've met.
I'm grateful to have learned my worth, learned how to negotiate… and learned how to walk away.
I'm grateful I was finally able to muster up the courage to cut that permalance safety net loose and, as a result, begin earning the money I deserve.
I'm grateful to the people I've met not only through work, but also through Twitter, Brazen Careerist, the YEC, and this blog. I love how we support each other.
I'm grateful for being able to find gratitude in the midst of the anger that has overwhelmed me lately.
I haven't reached my full potential yet. Obviously. But I have a lot to be grateful for, and I need to remember that. I need to remember how lucky I am.
Have you been feeling angry lately? Frustrated. Anxious or scared or jealous or desperate? Your feelings aren't invalid by any means, but ask yourself: What do you feel gratitude for?
Related: Looking for Fulfillment? Don't Hold Out for Perfect, Inch By Inch: How Small Steps Lead to Big Success