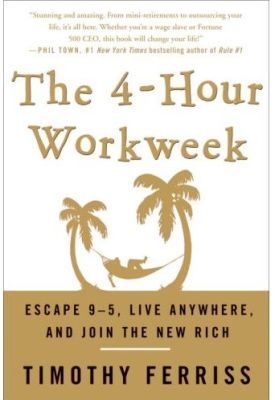 Reading Timothy Ferriss's The 4-Hour Workweek was like being on an emotional roller coaster.
I'd read a line like "Most people will choose unhappiness over uncertainty" and think Man! This guy knows where it's at! Then I'd read about his empty and meaningless kickboxing win due to manipulated technicalities, or his distaste for reading, and want to throttle him.
Is he a genius? Or is he just plain ridiculous? Perhaps a bit of both. After the jump, I explore the aspects of his book that made me think.