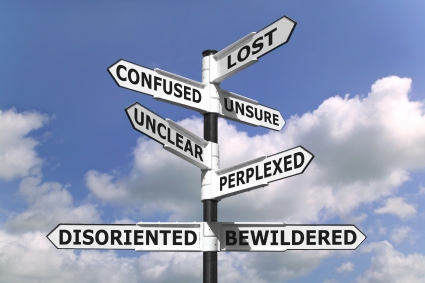 Career dissatisfaction has been creating a lot of tension in my marriage lately. While my husband has been struggling to build a web business on top of his full-time job — leaving little opportunity for us to spend quality time together — my freelance work has languished, causing my hubby to feel even more pressure to earn.
Meanwhile, I've been feeling frustrated by my main gig, and frustrated with myself for, once again, placing all of my eggs in one, money-making basket. I've been wanting to resign but, knowing how much pressure Michael is under, I've held off.
Forging a career path while married is so different than forging a career path while single. On the one hand, my marriage to Michael has afforded me some great opportunities. His financial and moral support (not to mention his health insurance!) allowed me to leave my full-time job in book publishing over two years ago, so that I could pursue the freelance lifestyle. And his strong work ethic has kept a roof over our heads.
On the other hand, the risks I used to take while single now seem a lot riskier, as they affect not only me, but my husband as well. We have a mortgage at stake. We want to start a family soon. We want to upgrade to a house. How can we ever do these things if I keep spending my time attempting to follow my elusive — and non-lucrative — dreams?
In the past, my risk-taking always managed to move me forward. But have I pushed my luck?
Yesterday, despite this inner turmoil, I finally resigned. I was convinced, by this point, that continuing to search for a regular gig would be a mere repetition of my past mistakes. [See eggs in basket.] At the moment, I'm in the running for an incredibly cool part-time gig. I'm working on a regional magazine piece, a web copywriting project, and a copy editing project. I still blog for AOL's Lemondrop, and am pitching to other publications I've broken into over the past two years. I'm speeding my way through my career certification program, and hope to be able to start my own practice by the late spring/early summer. It feels like the perfect mishmash. But I still worry. Despite the long-term gains I'm so positive I'm working toward, was this decision unforgivably selfish?
Related: He Said/She Said: Our Income [Now and Later], A Gig That's Worth Your Time, 4 Ways to Create the Illusion of Regular Income