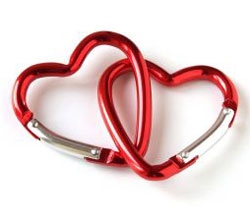 I feel as if this week was a perfect example of how much I was missing when I was playing recluse for the past year. (The positively balmy weather didn't hurt.)
On Tuesday, I went to the #nyblogout — a happy hour for NYC dating bloggers — and met a few people I had previously only known online. On Friday afternoon, I went to an open dress rehearsal for Armida at the Metropolitan Opera, and then went to a Ben Folds concert in the evening. And today, I went to the local university to rehearse a choral piece an old high school friend had composed for his grad school recital. It felt good to get away from the computer screen.
But I was still accomplishing things as well. I launched my new web platform (with the help of my web developer husband). I had a final appointment with my very first career coaching practicum client. I came that much closer to finishing up an ongoing copywriting project. And I might be heading up an exciting new project at the web magazine where I work part-time.
But somehow, with everything that was going on, I still managed to read some pretty terrific articles around the web: