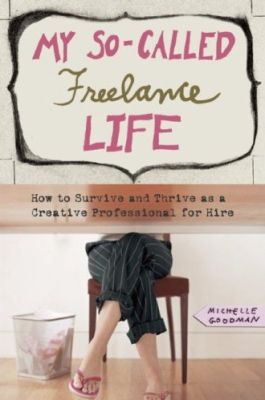 In the midst of blogging, Christmas shopping, and tree trimming, I've been sneaking away all week to steal some alone time with My So-Called Freelance Life, the most recent freelance survival guide from alt-work guru Michelle Goodman. And let me tell you. It is good.
Which is why I'm taking a break from our usual Thursday interview to introduce you to a true source of infinite wisdom, in paperback form.
Honestly? This is the book I wish I had a year ago.