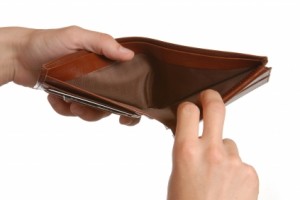 It's inevitable. In the publishing world alone, both print and web publications are notorious for being late with freelancers' paychecks. How can you deal with the vagaries of freelance income without allowing the stress to make your head implode?
Be Prepared:
While both troublesome and unprofessional, having to deal with delinquent clients is the nature of the beast, and it helps to be prepared for anything.
First of all, make sure you're on top of both outgoing invoices and incoming paychecks, whether it takes an elaborate Excel spreadsheet or actual invoicing software (we'll do a handy roundup of invoicing programs later this week). You should be well aware of whether or not certain clients have been tardy in their payments. Having a good system in place will aid in the eventual follow-ups you may need to do with certain clients, allowing you to reference invoice numbers and dates, project details, and amounts due.
Also, as I mentioned last week, you should avoid having all your eggs in one basket (continue marketing both to future and present clients!), and set up contingency accounts and the like.
Now What?
So. The inevitable has happened. You've had to visit the animal hospital four times in the past month — an expense you weren't exactly expecting — the utilities bills are due, and you're waiting on at least two checks that should have arrived already.
It's time to check your budget and tighten your belt buckle. Are there expenses in your business plan that are more want than need…expenses that can be put off in favor of others as you track down your much-deserved paychecks? Perhaps you can put off purchasing a new printer in favor of paying rental costs for your office. Or maybe new business attire isn't as necessary as you had first thought…at least not now. Your budget should list expenses in order of importance, making it easier on you during the more lean times to prioritize your spending.
It's Time To Lay the Smack Down:
Now that you've made sure that all of your accounts are in order, it's time to chase that check down. Lois Knight did a great post on this over at Freelance Folder. Basically, you should (initially) give you clients the benefit of the doubt. Is there a set time period on your invoices within which clients should pay you? This can be helpful in establishing accountability with your clients. If a reasonable amount of time has passed, send a "nudge." And then another, if necessary, using a firm tone (this is your business, after all). If your naught client is still unresponsive, bring out the big guns. Consider small claims court, or file a grievance with the Better Business Bureau. Check out Knight's post for more detailed information!
I hope that this post was helpful to you. Stay tuned for further information on effective invoicing practices.