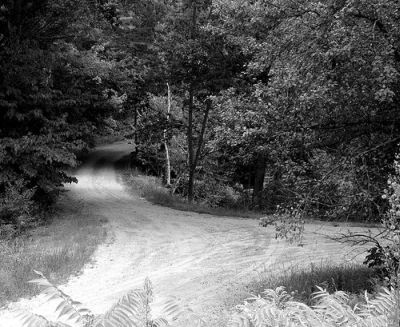 [Photo via]
Two roads diverged in a yellow wood,
And sorry I could not travel both
And be one traveler, long I stood
And looked down one as far as I could
To where it bent in the undergrowth.
– Robert Frost, "The Road Not Taken"
…
Earlier today, I posted on my personal blog about the fear of missing out on alternate lives due to the decisions I make.
I waxed eloquent (I hope) on how worried I am that, because of ways in which I've settled in and settled down, there are no more surprises around the bend.
Funny that the same neuroticism doesn't plague the way I approach my career.
At least not anymore.
About two years out of college, I was unemployed, and had just run through the last of my unemployment benefits. I had interviewed at two places, and was offered a job at one of them. The problem? It was outside of my field of interest, and I worried that accepting a job outside of my ideal industry would prove to be a huge setback.
I ended up accepting the position, because I was desperate, but left within a month after suffering a major panic attack. I had started receiving e-mails from a book publisher, and feared I was missing out on a major opportunity.
It wasn't until later that my new shrink pointed out to me that I'm never truly stuck.
I've taken her lesson to heart, and have since dared to dream bigger…to want more…to want to learn more…to want to do everything!
My husband says I'm unfocused. But who needs focus when you've got a patchwork paycheck?
Want to live multiple careers? Try some of the following, and leave more ideas in the comments!
You've taken plenty of writing courses. Why not take a photography course so as to improve the visuals of your blog posts? Or take an improv class and use your newfound courage to teach others? Or, heck, learn how to play the ukulele, and squeeze in some performances on the side.
You're an expert at what you do. Why not try consulting? Or mentoring? Or some type of life coaching?
Go on a Vocation Vacation, or find your own industry guru to shadow temporarily. If you have the time, it might even be worthwhile to try out an internship in a field that holds some interest to you.
Try working abroad for a set period of time. Or if that seems way too daunting, stay at an artists' community and focus on your work while surrounded by other creative minds.
Take the skills you use every day and put them to use for the greater good. Sites like VolunteerMatch can help you find the volunteering opportunities that work best with your schedule, skill set, etc. (I'm most intrigued by Girls Write Now.)
Think back to what you wanted to be when you "grew up." It's not too late! (Though I don't think the ballerina lifestyle is in the cards for me…)
What have you done to mix things up in your career?