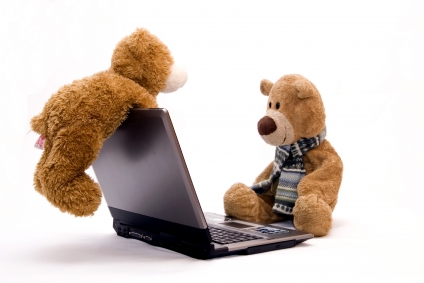 The other month, I joined Freelance Success, at the urging of just about every freelance writer I know. An amazing resource for professional, nonfiction writers, the forums alone made me glad I'd finally sucked it up and paid the subscription fee.
Then Susan of The Urban Muse suggested I hop in on FLX's Summer Query Challenge, wherein FLXers form teams and earn points for every query they send out (1 point) and every assignment they receive (3 points).
Since joining the challenge, my output has increased exponentially, merely because I so desperately want to pull my weight.
You guys: Fear is an excellent motivator.
So who can you be held accountable to?
Join FLX, or a Similar Professional Group:
I've mentioned professional organizations like the National Writers' Union and the Editorial Freelancers Association in the past. I'd like to add Freelance Success to the group. If said group has a query challenge like the one mentioned above — or something similar — all the better. If not, take advantage of the forums in your search for moral support.
Sign Up for a non-Members Only Challenge:
Nanowrimo. Blog carnivals. Blogs with daily writing challenges. If it's the challenge more than the people involved that makes your motor run, dare yourself to complete one of these babies. If nothing else, they'll help you come up with new content ideas.
Join a Writers Group:
We've discussed writers groups as well. Back in the day, my writers' group went a long way in keeping me on the ball. We'd give each other homework assignments at every meeting, to ensure that optimal levels of productivity when we were apart.
Take a Class:
Classes are an excellent way to hone your skills (duh) and even network with other writers. But aside from that, having real homework assignments to contend with can get you moving like nothing else.
Buddy Up:
Cherry pick someone from either your personal or professional network who agrees to keep you on point. Perhaps you could do the same for them.
Okay, back to work for me. I've got me some points to earn!
Related: How to Market Yourself: Getting Out More, Finding Someone to Drag You To the Finish Line, Build Your Own: Writing Group, How to Stay Motivated When Life is Less Than Motivating