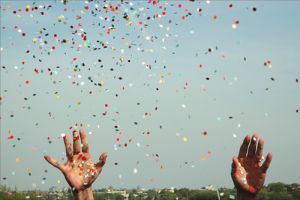 [Photo via]
You guys! Two weeks ago, I announced the launch of my career coaching practice, Career Coaching for Word Nerds. To kick things off, I held a contest here on my blog, so that two lucky readers could win a month's worth of career coaching, completely gratis.
The feedback made me giddy. Many of you sent a lot of love my way, wishing me luck and congratulating me on the start of my new venture. Still more of you entered the contest, leading me to believe that I had made the right decision in going for my coaching certification: There is a market for this, and a lot of people are floundering, for a number of reasons.
I'm ridiculously excited to start coaching. I want others to be as gung-ho about their careers as I've been lately. So I hope you'll excuse me for throwing more virtual confetti around as I announce the winners of my contest: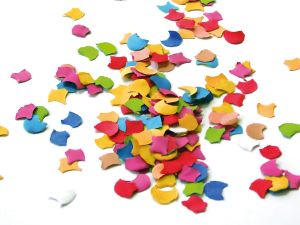 Kat Hasenauer of …On Being a Sports Girl, and
Hurrah!
For those still interested in career coaching, do check out the packages available on my website. I plan on adding another package for those interested solely in cover/query letter help, so feel free to use the form on that page if you'd like more information.
Okay. Commence with the confetti-throwing.