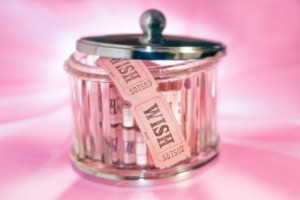 A few weeks ago, one of my YourTango co-workers got a (totally deserved because she's awesome) promotion.
It got me thinking: What's the next step for me at this company? And do I even have a future here if I'm unwilling to go full-time?
Because while I love working for this company, and it feels like such a perfect fit for me, I'm a freelancer through and through. I have so many other projects on my plate, large and small. I have a new coaching practice. I plan on having a child soon. I enjoy the flexibility, and the diversity of projects. And I don't want to have to give up anything!
This led to a late-night conversation with my husband, in which we discussed the fact that neither of us has had any interest in the traditional, corporate "ladder" for quite some time now. Rather, what we both enjoy is the act of creating. Management? A completely unattractive prospect for the both of us.
And yet.
When someone lands a traditional magazine position, or gets that promotion, I feel a twinge of longing.
Am I experiencing leftover yearnings from a time when I did dream of becoming a magazine editor? Is it a sign that freelancing is the wrong path? Is it an emotion brought on because of cultural expectations? After all, I was raised to think that college + job + promotion was the only normal, natural, viable career path.
Has anyone here experienced these conflicting emotions? And is it wrong that I'm crowdsourcing answers to my angst? 🙂
Related: Pinpointing Dream Job #328, Wanted: The Career Equivalent of an Open Marriage, When I'm Not Home…