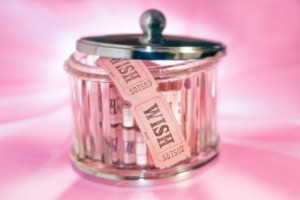 A few weeks ago, one of my YourTango co-workers got a (totally deserved because she's awesome) promotion.
It got me thinking: What's the next step for me at this company? And do I even have a future here if I'm unwilling to go full-time?
Because while I love working for this company, and it feels like such a perfect fit for me, I'm a freelancer through and through. I have so many other projects on my plate, large and small. I have a new coaching practice. I plan on having a child soon. I enjoy the flexibility, and the diversity of projects. And I don't want to have to give up anything!
This led to a late-night conversation with my husband, in which we discussed the fact that neither of us has had any interest in the traditional, corporate "ladder" for quite some time now. Rather, what we both enjoy is the act of creating. Management? A completely unattractive prospect for the both of us.