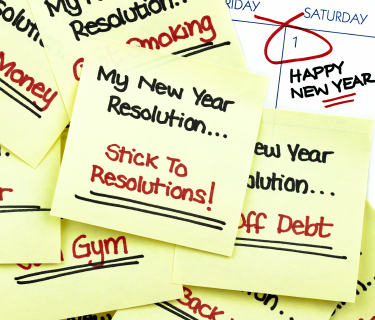 Earlier this month, I met up with Susan Johnston of the Urban Muse at the Holiday Shops at Bryant Park. We don't get to see each other often — she lives in Boston, I live in NJ, and the last time we saw each other was at the ASJA conference back in April — but when we do get together, we often end up chatting about where we are with our freelance writing careers. We take stock of where we've been and try to figure out where we're going.
At the time I saw Susan, I was ghost-tweeting for one client, creating a series of blog posts for another, and ghostwriting a book with a couples counselor. I was also collaborating on an ebook with a fellow word nerd, coaching a beginning freelance writer, and revising my book proposal. As busy as I was, though, I felt adrift.
"What are your goals for 2013?" Susan asked me, and it was a tough question. Finally, I settled upon four:
1. Land a book deal.
2. Start writing the type of stuff I could submit to lit mags.
3. Earn my yoga teaching certification and start teaching classes and planning workshops.
4. Get pregnant.
They were good, solid goals but, out of the four, I'd already set out to achieve two of them in 2012. And I'd failed.
In yoga, we're taught to relinquish control. To stop caring about outcomes. To live in the moment.
For a control freak like me, this is pretty much impossible.
But I can see the appeal. If I wasn't so focused on landing that book deal, I wouldn't feel as if I was merely spinning my wheels. Instead, I would be able to concentrate on all of my other work. If I wasn't so focused on getting pregnant, I wouldn't feel so damn shattered every month I continued not to be.
In yoga, instead of setting goals, we're supposed to set intentions. Action steps we can take on a daily basis. For example, instead of saying, "I plan on losing 35 pounds this year," I should say, "I intend to make mindful, healthy choices from now on." Instead of saying, "I will magically become a happier, less cranky person," I should say, "I intend to practice finding gratitude in every moment."
These are actions I can take. These are things I can control, to an extent.
So how could I apply this concept to my 2013 goals?
Instead of looking forward toward a book deal that may or may not happen, I could concentrate on the steps I need to take to possibly get there. I could set an intention to work on my preliminary book research and rewrite my proposal. I could enjoy the process. I could enjoy what I'm learning. I could enjoy the ways in which I'm growing as a writer.
Instead of daydreaming about the lit magazines I'd like to break into, I could concentrate on developing the work worthy of them. I could create writing I'm proud of. Â I could spend more time writing than scheming.
Instead of thinking about the yoga/writing retreat is would be totally rad to have someday, I could focus on making it through the certification program, allowing it to strengthen my practice, using it to grow my confidence as a teacher.
Instead of obsessing over getting pregnant, I could loosen up a bit and allow myself to enjoy some fantastic sex.
What goals have you set for the coming year? How could you re-frame them? How could you enjoy the journey more… no matter what the outcome?