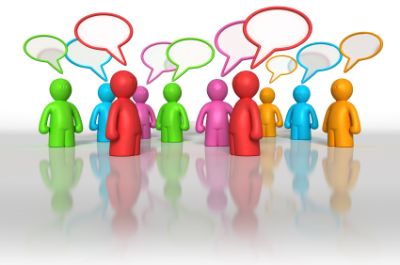 I am a cheap bastard. Instead of spending money on pricey project management systems, I run my life through Google and GQueues. I avoid paid teleclasses and webinars in favor of business books that I dog-ear and pore through over and over again. I even married a web developer so I could get him to build all of my websites for me. (Okay. I married him for other reasons, too.)
And just a few weeks ago, I was out at a restaurant when I realized there was a massive hole in the crotch area of my only pair of jeans.
My mom proceeded to make fun of me for being too poor to buy new pants.
(Then she pity-bought me new pants so, really, who wins here?)
Still, back in 2012, I vowed that I would start investing in my business instead of cutting corners all the damn time. In the spirit of that, I hired designers to pretty up my Starter Kit, and to create a color palette and a logo for a side project. I became a paying member of ASJA. I re-joined Freelance Success and started subscribing to a slew of literary magazines (Poets & Writers, The Sun, Creative Nonfiction, Oxford American), educational organizations (Toastmasters), and freelance services (Duotrope). I plonked down a couple thousand dollars for yoga teacher training.
And just last week, I went to a professional writer's conference, for which I dropped $338. 
In 2012, I actually attended this conference for free. I'd been invited to speak on a sex writing panel and, as a bonus, I got to hit up all the other workshops happening that day. I had such a productive time that I immediately applied to be a member, and I vowed to attend the conference in 2013. In fact, my time there may have been part of the impetus for my new, paying-for-things stance.
As this year's conference approached, I studied the schedule and eventually registered to attend on Thursday and Friday. Then I watched as writers across the Internet complained about the cost of the conference, and demanded to know if they'd get the chance to speak to certain editors directly. I mainly stayed out of these conversations because, even though I'm generally a cheapskate, I thought they were silly. Instead, I waited patiently for April 25 to finally arrive.
I spent the morning of the first day of the conference at home, catching up on Twitter and Tumblr and Feedly and email. Then I drove into the city, attended a panel on alternative markets for health writers, and pushed myself to do some networking at ASJA Connect. After which I headed back home to enjoy a relaxing evening with my husband.
The next day, I took the bus in so I could attend some morning panels on content marketing and pet writing. After that, I attended the luncheon, mostly so I could see A.J. Jacobs speak. After that, feeling spent, I headed back home so I could recharge, take an evening yoga class, and hang out at the bar with my OMies.
I know. People are complaining about the expense of the conference, and here I am attending two half days after charging $338 to my credit card. What gives? Especially considering how cheap I am?
Here's the thing. For me, the value doesn't lie in being given the opportunity to accost top-notch editors. (I'm much better in writing, anyways.) And the value doesn't lie in cramming in as many panels and as much networking as possible. (Panels can be hit-or-miss, so I only attend the ones that really grab my attention. And I'm an introvert so, once I hit my wall, I'm no longer at my best.)
For me, the value lies in the information I receive at the select few panels I attend, and in the handful of meaningful connections I happen to make in the process.
While at ASJA this year, I got to:
reconnect with some of the writers I hadn't seen in awhile, and also meet others I'd known online for quite some time now for the first time IRL.

meet a bunch of writers I'd never known before, including:

a writer who's interested in collaborating with me on future word nerd networking events
another writer-yogi who's doing the same type of content marketing I'm interested in exploring (I see a Skype date in our future… )
another writer who gave me a great lead on a story idea
and a slew of other writers I hope to stay connected with, just because it's so darn nice to have a writing posse to turn to

get a bunch of ideas for stories and publications to pitch in the immediate future (and contact info for the editors to pitch them to).
laugh my head off at A.J. Jacobs while gorging myself on food I did not have to make myself.
For me, this makes the fee more than worth it. After all, just one decent assignment generated from these panels and/or connections — or just two to three smaller ones — will more than cover the cost of the two days I (partially) attended.
Plus, I felt motivated – rejuvenated even — after attending the conference, which was important to me after having spent several months in a career-related, self-doubt-ridden slump.
How is that not worth it?
I plan on going back next year. And maybe flying to Seattle for the AWP conference as well. Because with the ups and downs of freelancing — and the neurotic episodes they inspire — I need that hit of inspiration.
But how about you? Have you invested in any professional conferences? Were they worth it for you? In your eyes, how could conference planners add additional value for attendees?
Related:Â The Freelance Writing Book That Will Take You From Small Potatoes to Professional, Top-Notch Marketing Tool: The Panel, Are Professional Organizations Worth the Cost?, Spill It: What Does Networking Mean To You?