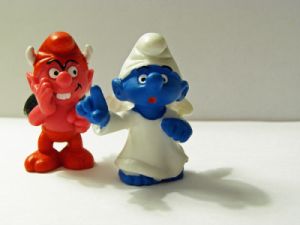 [Photo via]
It can be tough to make money when you have a conscience.
Over the weekend, I asked tweeters whether they thought their feelings toward a manuscript's subject matter subconsciously affected the way in which they edited it. I was slogging my way through a particularly arduous manuscript, and the contents weren't helping matters. "You're getting a paycheck," my husband told me when I complained.
True enough. But have you ever found yourself turning down a project because of personal biases? Or turning down advertising dollars or freebies because you couldn't bring yourself to endorse a profuct or service?
After the jump, various sources of freelance-y moral crossroads: