Last week, about 75 people crammed themselves into a small back room at the Galway Hooker for an event I'd planned with the fantabulous Marian Schembari.
Needless to say, I was shocked. It was my very first foray into event planning, and I had assumed we'd be lucky if even five people bought tickets.
But apparently, we had hit upon a real need amongst word nerdy types.
In the end, the event was a success. People raved to me about the great conversations they'd had, and the connections they'd made. They even asked me when the next event was taking place! (To which I began laughing maniacally because I was having a nervous breakdown… you'll soon see why…)
Still — as I assume happens with most events of this sort — not everything went smoothly.
First of all, the promotional bookmarks I'd spent an extra $100 to rush order didn't arrive on time. Then, I was almost late for my own event, despite leaving two and a half hours early, because the Lincoln Tunnel was temporarily shut down. I finally arrived at the Port Authority and, while sprinting across town, received a phone call from one of my experts, bereft because she was unable to get into the event. She'd accidentally left her license at home! Then, upon arriving at the venue, I was greeted by utter chaos. We had only half the amount of space we'd initially been promised, because another event taking place in the other half of the room had gone over. Which meant that we didn't have nearly enough space to set up tables and chairs for the speed networking portion of the evening. And for the coup de grâce, the bar reneged on their initial promise to let us use their sound system, so I had my husband blowing a whistle, and we shouted instructions. It was definitely less than optimal.
It was a learning experience, though, and — as the ever-hilarious Brian Fairbanks pointed out — we succeeded in spite of ourselves.
Have you ever considered hosting your own event? It can be a pretty fabulous marketing tactic, raising your visibility as a leader in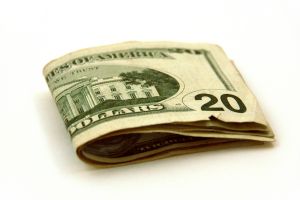 your field. Not only that but — if your event has something extra special to offer — you could even charge money for entry, making it another source of viable income for your business.
But perhaps the thought of throwing your own event seems daunting.
I'm with you there. (see the crazymaking batshit chaos above)
But I've learned a thing or two whilst winging it:
1. Have a serious brainstorming session. Ask yourself who you're hoping to serve with your business, and how that could possibly translate to an in-person event. What service could you provide to your target client with an event? How could you use it to showcase both you and your business? Put yourself in your clients' shoes, and try to find a hole in the marketplace. For example, while companies like mediabistro and ed2010 regularly host publishing-specific happy hours around many major cities, I've never been to an event that takes away the terror of mingling and directly connects attendees with industry experts.
2. Find a partner in crime. Planning an event can be hard. Planning an event alone would, presumably, be even harder. Which is why I paired up with Marian. I felt that our target markets overlapped, while the services we offered did not directly compete with each other. After I presented Marian with my Word Nerd Networking idea, it really helped to hash things out her, swap ideas, and split up responsibilities. Not only that but, with our forces combined, we were able to bring in double the amount of people! (That's because we are super-popular and awesome. Or something.)
3. Find a venue and solidify a date and time. In the end, I was underwhelmed with my choice of venue. But at the time, I chose it for a few reasons: 1. The space (they promised me) was large enough. 2. They had a private room we could use. 3. They assured me that they could provide enough tables and chairs. Â 4. They also assured me that there was a sound system I could use (sigh). 5. They didn't charge us anything for the space… not even a drinks minimum! And 6. From my research, I saw that they'd hosted speed networking events in the past. It seems as if I did everything right… but it may have helped if I had also visited an event there in action, or asked for reviews from past event planners.
4. Immediately begin gathering what you need. Seriously. Don't procrastinate. The sooner you nail down the important stuff, the sooner you can start promoting your event. In our case, we had to find experts who would commit to participating in our event, and we then had to gather their bios for use in our promotional materials.
5. Set up an event page. We used Eventbrite. Because Evite is so last year. Also, Eventbrite allows you to set up an event page, offer multiple types of tickets, use PayPal or Google Checkout, accept donations, integrate with Facebook and Twitter, and more!
6. Promote the shit out of it. I pimped out the event primarily through Twitter and Facebook, and also mentioned it in my monthly newsletter, and on my blog. I asked our experts to do the same. Happily, our other attendees began tweeting it out as well. In addition to that, I submitted it as a listing on sites like mediabistro and New York Press, I submitted a press release to several newswires, I mentioned it in passing on both LinkedIn and Brazen Careerist, and I had one of our experts submit it to a local listserv. Considering the turnout, I think we did pretty well for ourselves.
7. Imagine the event in your mind, from start to finish. What supplies will you need? Get that shit together in advance. I made sure to print out two copies of the attendance sheet, do up an expert cheat sheet (of which I printed out 50 copies), design and order promotional bookmarks (fat lot of good that did me; I brought my business cards instead), purchase name tags and markers, purchase a jar, extra paper, and pens for the raffle, draw up and print out a list of raffle prizes, do up placards for the experts, and purchase a whistle.
8. Pregame. I never got the chance to do this. Sigh. So sad.
9. Re-read the tips you wrote up for networking despite social anxiety.
Because lord knows, you need it, too.
10. Survive. Due to my late arrival and the chaos I was greeted with, I may have been in shock for the duration of my event. I tried to roll with it, though. And keep a cool head. And be chill. And connect with as many people as possible.
Bonus Tip: Ask for feedback! You can't please all of the people all of the time, but you can learn from their feedback. Which is why I drew up a survey for event attendees to fill out. Because — as traumatic and exhausting as my first event was — I… well… I think I might do it again!
If you didn't get a chance to make it to last week's event, fill in this survey on the types of events you'd be interested in attending!
(And if you're interesting in co-hosting, by all means… contact me!)