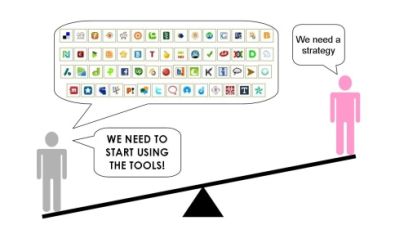 [Image via]
Oh my god, you guys. The other week, I asked for suggestions on what I should include in my Job Hopping for Word Nerds e-book. Heather of CraftLit provided me with a goldmine of great suggestions, some of which I deemed outside the scope of my book. Still, I thought they would make for some great blog post fodder. So today, I decided to address this one:
How can I use social media without being swallowed by it?
So I opened up my Freelancedom dashboard, typed in the title of this post, aaand… then proceeded to spend the next four hours on Twitter.
Oy.