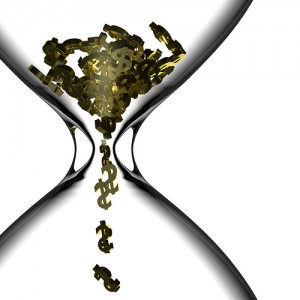 [Image via]
Since scheduling my days into blocks of time dedicated to specific projects, I've been much more productive (we'll discount the latter half of May for a multitude of reasons…), miraculously finishing up projects that had previously kept on falling to the bottom of my list of priorities.
Hallelujah!
While I have my personal schedule stored only in my noggin, on my weaker days (like that day I got sucked into a Tales from the Darkside marathon after sitting in front of the TV for a lunch break), I probably could have benefited from some sort of time management application.
Because I hope you can succeed where I have failed, I present to you 4 time tracking applications that will help you stay on…well…track:
1. SlimTimer:Â This online time tracking application lets you create (and share) tasks, time your work (by clicking on a task when you start working, and when you're done), and run reports. Create an account and you're good to go! [FREE]
2. Timepost:Â Timepost is a time management system that not only allows you to track your time, but also has idle detection that enables automatic pausing of your timer when you've been away from the computer for a certain length of time. [$39]
3. 88 Miles:Â This is another tracking system that allows you to punch in and out of projects as you work on them, set time budgets for various projects, run reports, send invoices, etc. [FREE-$75/month]
4. Toggl:Â Finally, here's the one my hubby recommended to me (he uses it with his own freelance work but, like a good wife, I ignore most of his suggestions; perhaps you'll listen to him instead). Toggl is a simple app, with one-click time tracking, and can be embedded just about anywhere. [FREE]
Have the lowdown on an app or software download I've missed? Have a better way of tracking your time? Please share! Before I stumble across Darkside again!