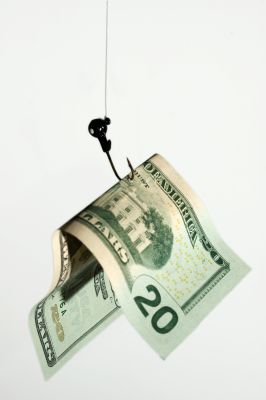 Since I went into business for myself over a year ago, and have had to start handling my own income in a more hands-on way, I've been using FreshBooks, an online invoicing application that allows me to track the time I've spent on various projects, and then easily generate invoices and track the subsequent payments.
I love it. It's a godsend. And a necessity for small business owners and the self-employed. After all, when you make the choice to become a full-time freelancer so that you can love what you're doing, you need to make sure that you're treating your work as a business, not a hobby. And that means handling all the nitty-gritty, business-y, financial aspects as well.
To start you on your way, I've done a roundup of 7 online invoicing applications for you to choose from, and because I believe that invoicing software is useless without time-tracking capabilities, all of the apps after the jump allow you to track the time spent on each project or task.
Most of these apps offer much of the same features. In addition to time tracking and invoice generation, you will be able to keep track of which payments have been received, and which payments you're still waiting on (naughty, naughty client). Some applications even send e-mail alerts when a payment is overdue, and one of them actually allows you to subscribe to your invoices via RSS. All of them will make the business of running your own business infinitely easier.
Without further ado…
(The web apps below are quite similar; the most distinguishing features are there pricing plans and, as this will probably be the deciding factor for you, based upon the number of clients you have, and the number of projects you tend to be working on at any given time, I have mainly just listed varying price points to go along with the links below.)
Cashboard: Like the other invoicing services below, Cashboard offers the generation and tracking of invoices, in addition to time tracking. Price points are as follows:
free for 2 projects and 2 clients
$12/month for 7 projects and 20 clients
$22/month for 15 projects and 50 clients
$40/month for 35 projects and 100 clients
$90/month for 100 projects and 1,000 clients
$140/ month for 10,000 projects and clients
FreshBooks: This is the one that I've been using:
free for 3 clients
$14/month for 24 clients
$27/month for 100 clients
$39/month for 500 clients
$89/month for 2,000 clients
$149/month for 5,000 clients
Harvest: In addition to the usual, Harvest also generates business reports for you:
$12/month for 1 user, 20 projects, and 30 clients
$40/month for 5 users and unlimited projects and clients
price points go up even further, but I'm assuming that the readers of Freelancedom are solo workers for the most part
invotrak: In addition to the usual, invotrak also offers e-mail alerts for overdue payments:
free for 2 clients and invoices in a month
$9/month for 10 invoices in a month and unlimited clients
$18/month for 25 invoices in a month
$45/month for unlimited everything
QuickBooks Online: The basic version of QuickBooks Online allows you to create invoices and track payments, but you need to upgrade to QB Plus for time-tracking capabilities:
$9.95/month for Basic
Plus on sale for $16.95/month (usually $34.95/month)
Simplybill: In addition to the usual, Simplybill allows you to subscribe to your invoices with rss, and get e-mail alerts for overdue payments:
$5/month for 25 invoices and 10 clients
$15/month for 100 invoices and unlimited clients
$25/month for unlimited everything
Time59: This service is available for $49.95/yr., which I find fishy, but there a month's free trial so, at the very least, you're not going in blind.
Those who are in this for the long haul may also want to consider actually purchasing invoicing software. QuickBooks alone has a huge selection of software for those with varying needs. As that's beyond the scope of this post, I'll leave it at that, but I'd love to hear from any readers who have purchased software.
Hope this was helpful! As I flaked out on posting yesterday, today will be a double whammy. See you later!
Related: What to Do When Clients Are Late, Please Sir, Can I Have Some More?, How to Give Yourself a Sweet Benefits Package, My 5 Favorite Things In: What to Charge