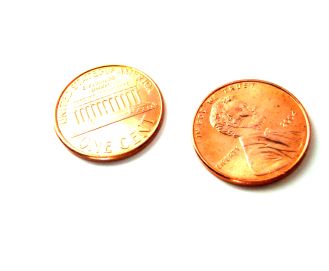 The other day, I had my very last coaching call with my mentor coach. Our goal for the call was to nail down the packages I would be offering to clients, and how much I would be charging. In order to prepare for the call, Â I drew up a revised list of one-on-one coaching packages, with revised rates, and also came up with a ton of ideas for standalone teleclasses, and a kick-ass teleseries. I was seriously psyched to get my mentor's opinion on what I'd pulled together.
And while she thought that was I was offering was seriously awesome, she thought I was charging far too little.
Why do I always have this problem?
We covered a lot of ground during that call. We discussed how best to market myself. The differences between coaching and consulting. Working smarter rather than harder.
But at the crux of it all was my inability to see the value in myself.
Not that I haven't gotten better. A week ago, I was approached by an editor whom I quasi-knew about doing some writing/editing work. I told him that I was mostly booked up, but that I could probably do some rearranging of my schedule for the right price. The price he quoted me didn't fit the bill, and I told him so. He offered a higher rate. Still no good. He teased me, saying that he'd assumed that since I worked for BLANKETY-BLANK-BLANK, I wasn't particularly expensive. Now whether or not taking on certain jobs can lower your value is probably a topic for another post entirely (and I've previously written a post on the non-monetary reasons I sometimes accept projects) but, the point is, I didn't budge, and I didn't mind it when the project went to someone else.
But coaching is new ground for me. And with so many people out there offering consulting services under the coaching umbrella — with those lower consulting prices — it's tough for me to a) convince people that I'm worth more, and b) convince myself that I'm worth more, despite knowing how much I bring to the table. The 5 things I'll be mulling over from my coaching call:
1. What's my mantra? I've already pinned down a life purpose statement and an elevator pitch. But a mantra is something different. It's like a tagline… one that conveys exactly what you do, and what clients can gain from hiring you. Figuring out my mantra would not only help me explain my coaching business to clients, but will also help me solidify in my own mind what I have to offer.
2. How am I adding value? What I hope to offer clients is about so much more than simple problem-solving, and regular chats. It's about teaching clients to learn their true motivations, and to challenge their views of themselves, so that they'll always know which career path to follow, long after our sessions have ended. On top of that, I throw in some assessment testing and worksheets, an ebook, a personalized plan book… How do you bring value to your clients? And how can you add value?
3. How can I give prospective clients a taste of what I have to offer, and leave them wanting more? My coach had a few suggestions for me, among them a free webinar, and group teleclasses. What can you give away for free, and is it possible for you to offer some budget items as well? Oftentimes, the best way to convey to people exactly how fabulous you are is by showing them… or at least giving them a little taste.
4. How can I work smarter rather than harder? Considering the fact that I'm consistently overbooked, yet not exactly rolling around in piles upon piles of money, I'd say there's room for improvement here. When you're taking on higher-paying work, you don't have to take on as much of it in order to meet your financial goals. This is another reason I'm planning to offer group teleclasses. When I have bunches of people paying a group rate for something that takes up only one hour of my time, the money adds up despite the fact that they're paying less, and I'm able to help tons of people all at once! We all win! Are you working smarter, or harder?
5. Seriously. What is actually the going rate for a certified career coach? And why would I devalue myself by charging less? Both my specialized training and my professional experience make me worth more. Have you researched industry standards to determine what the market will bear? And have you pinpointed what sets you apart from the other, thereby making you worth even more?
You guys. Let's all work smarter. Then we can go shoe shopping together, and not feel at all guilty about it.
P.S. Read Joanna Ciolek's post, I Work For Money Like Everyone Else, and Melissa Jill's Do You Offer Discounts? for more on this topic.
Related: Please Sir, Can I Have Some More?, Knowing My Own Self-Worth, My 5 Favorite Things In: What To Charge, Better Than Money