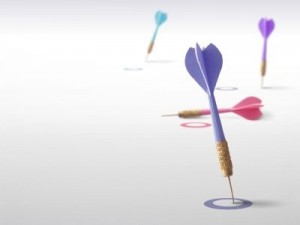 Once upon a time, I wanted to be a ballerina. I loved the tutus, the leg warmers, and the '80s dance movies. After a few months of ballet lessons, however, in which I was subjected to an itchy flower costume and an inordinate number of bourrés, it was clear that the American Ballet Academy was not in my future. (I still love the tutus. And the '80s dance movies.)
In Test-Drive Your Dream Job, Brian Kurth wrote of the fears inherent in throwing yourself into a new career. "What if I pursue the 'real me' and then I don't like it?" he wrote. "Or, scariest of all, what if I pursue the 'real me' and then I fail?" A valid fear, but I've found that acknowledging the fact that career goals and dream jobs change–and understanding that this is perfectly normal and okay–somehow makes those small leaps less scary.
Over the course of my life, I've wanted to be a:
ballerina
actress
archaeologist
author
singer
psychologist
columnist
personal essayist
book editor
magazine editor
freelance writer
blogger
career coach
On some level, I've made a bunch of these things come true. And those experiences were awesome. For a time. It's just that, at some point, they didn't fit anymore.
And that's okay.
Right now, I'm an associate editor for a web magazine, a writer, a copy editor, and a career coach.
Anyone want to place bets on how different this list will look in just a year?
How many times have your "ultimate goals" changed over the course of your career?
Related: Wanted: The Career Equivalent of an Open Marriage, My 5 Favorite Things In: One Person/Multiple Careers, How To Juggle Multiple Careers